ESD Shoes & ESD Safety Shoes
ESD shoes provide a safe and controlled method of discharging the body's static electricity through their dissipative sole material. With effective contact in all parts of the sole/heel area, ESD shoes (or anti static shoes) are the optimum choice for personal grounding through an ESD floor.
All of our ESD shoes have been selected to comply with the requirements of the current standard BS 61340-5-1 and they meet the recommendations for personnel grounding when used in conjunction with a suitable static dissipative floor.
These high quality shoes have been designed both for comfort and durability. All shoes have non-slip soles and meet relevant footwear safety standards. Styles are offered with or without safety toecaps. (Non-metallic safety toecaps are available on some styles).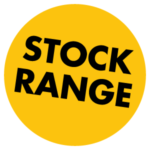 Shoes marked 'Stock Range' can be returned and exchanged for different sizes or styles (subject to a carriage charge and being returned unused and in original box). Shoes not selected from our 'Stock Range' cannot be returned unless the shoes are proven to be faulty.
Click the links at the bottom of the page to view a catalogue and price list of the full Sievi ESD shoe range.
Please phone or e-mail us for a printed version of the Sievi catalogue and price list or if you would like a free-of-charge Sievi shoe gauge.