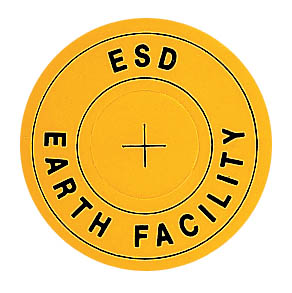 ESD Earth Facility Label 36mm Circular
Self-adhesive, vinyl ESD earth facility labels, back printed on clear film for maximum durability.
ESD earth facility labels are used to indicate the point on the ESD earth facility to which bonded elements of an EPA are connected.
Labels are 36mm diameter, have a 12mm pre-punched hole and are supplied in tens.
Browser not supported
We recommend that you use the latest version of Chrome, Edge or Firefox.
£1.30