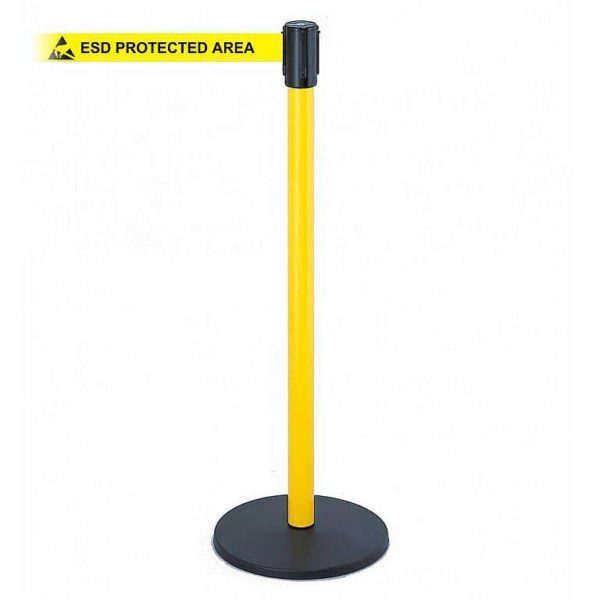 Freestanding EPA Retractable Barrier Belt
Freestanding, high visibility yellow steel post with a black, anti-scuff cast iron base and integrated retractable belt printed with 'ESD PROTECTED AREA'.  Freestanding belt barriers can be positioned anywhere in the workplace to demarcate an EPA. The belt extends up to a maximum of 2.3m.
Retractable barrier belts are ideal for demarcating EPAs because they stand out vividly in the workplace, enhancing the impact of existing EPA signage as well as providing an effective physical barrier at the entrance to an EPA, taking up the minimum of floor space.
Please note, the posts and webbing are not ESD safe and should only be used to demarcate an EPA.
Browser not supported
We recommend that you use the latest version of Chrome, Edge or Firefox.
£125.00