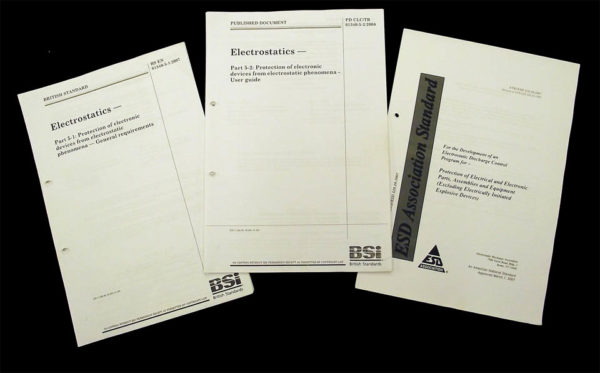 ESD Protection – BS EN 61340-5-1:2016
ESD protection – BS EN 61340-5-1:2016  'Electrostatics. Protection of electronic devices from electrostatic phenomena. General requirements'
Published in December 2016, this standard is a substantial update and revision of the previous version which dated from 2007.
The principal purpose of the standard is to provide the administrative and technical requirements for establishing, implementing and maintaining an ESD control programme.
Only available as a hard copy.
Browser not supported
We recommend that you use the latest version of Chrome, Edge or Firefox.
£135.00