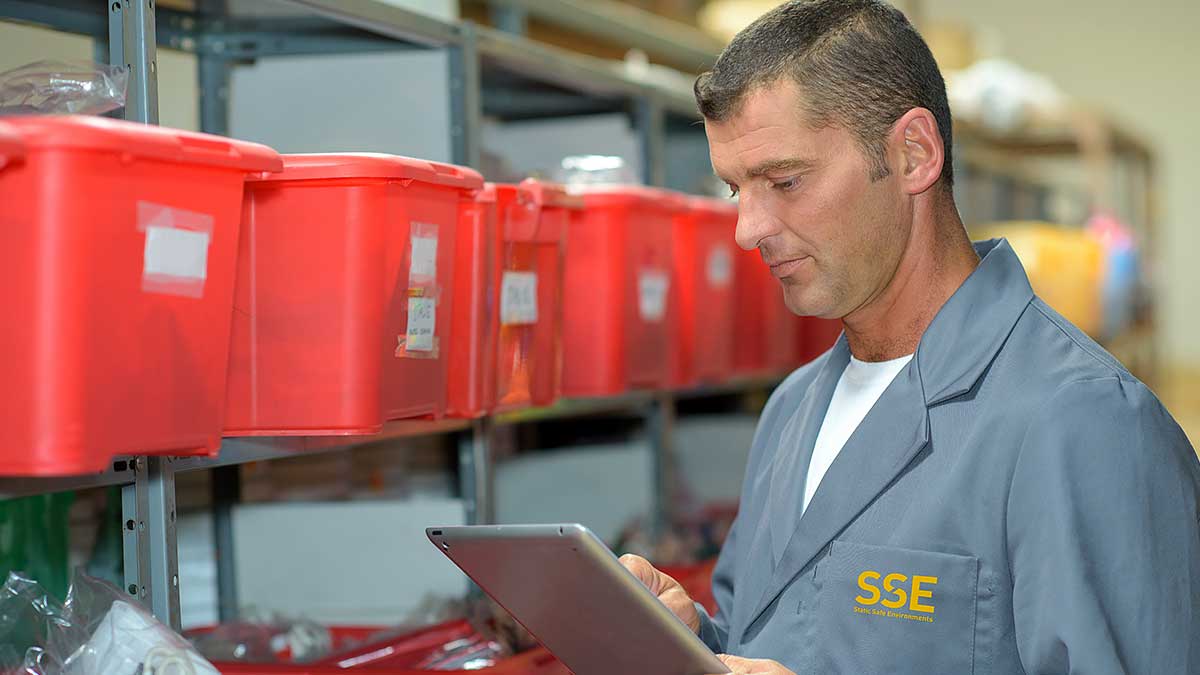 The Benefits of an ESD Survey Carried Out by Static Safe Environments
An increasing number of new and existing SSE customers are showing an interest in having an ESD survey carried out.
Frequently, companies working with electronics and particularly with microelectronic components are keen to know whether their ESD controls, processes and procedures meet the requirements of the European and American Standards.
The rationale behind having a survey varies.
Quite frequently it is the customers of SSE's customers who ask for assurances that proper and correct ESD controls are in place and may, indeed, want to carry out their own external audit.
Large Companies, with a corporate ESD policy, ask for operating Divisions to be surveyed to make sure there is compliance across the organisation.
Surveys are also used as a means of increasing ESD awareness in the workplace and confirming that everything is as it should be.
A Static Safe Environments ESD Survey is a thorough and professional piece of work; it is certainly not just a box ticking exercise or a list identifying new products that need to be bought.
An ESD survey carried out by SSE will normally take a day to complete. It will take into account everything relating to electrostatic discharge; the floor, work stations, effectiveness of grounding, work wear, containers and packaging, how products are handled, the standard of EPA's and employee awareness.
Once the survey has been completed, a report will be issued carefully detailing all the results (there are frequently over 100 measurements recorded) and findings. A typical SSE survey report will usually be between 20 and 25 pages of typed text and results.
Two key components of the report are the conclusions and recommendations.
SSE will not recommend a manufacturer's specific products and the report will be prepared in a form which allows the client to make an informed decision on the most cost effective manner to solve a problem.
The survey report is intended to be an important but practical reference document in ensuring compliance with the current standard BS EN 61340-5-1 'Protection of electronic devices from electrostatic phenomena'.
There are ordinary ESD surveys and then there are Static Safe Environments ESD Surveys.