ESD Flooring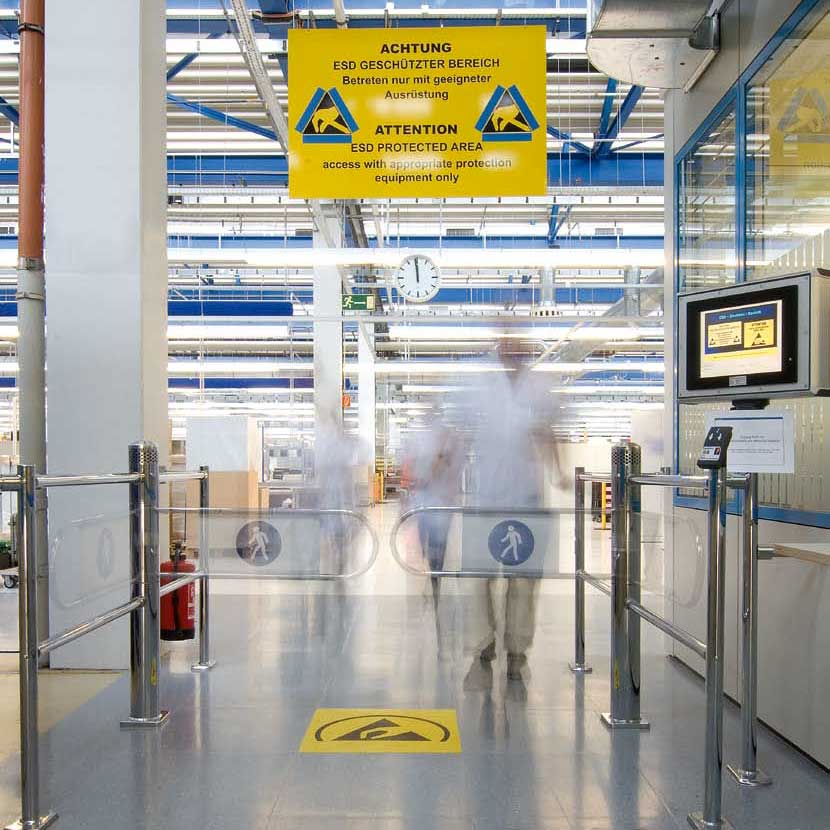 When establishing an electrostatic protected area (EPA), making the correct choice of ESD flooring is essential to ensure that sensitive electronic components and assemblies are adequately protected from the harmful effects of electrostatic discharge (ESD).
Static Safe Environments Ltd specialises in installing ESD floors for companies in the electronic, medical and other high-tech sectors
Why choose SSE to install your ESD floor?
40 years' experience of installing ESD flooring
Advice on floor preparation and most appropriate material to use
Big range of flooring materials to choose from
Complete supply, deliver and install package
Installation by our own team of fitters
Test Certificate of ESD Conformance provided on completion
Annual testing/certification if required
Specialist ESD floor maintenance products available
| Flooring material | Durablity | ESD Performance | Choice of finish | Spill resistance | Self-install |
| --- | --- | --- | --- | --- | --- |
| RX Dissipative Rubber sheet | | | | | |
| VXT Dissipative Vinyl Tiles | | | | | |
| VXS Dissipative Vinyl Sheet | | | | | |
| VXi Conductive Vinyl Interlocking Tiles | | | | | |
| Neostat® Dissipative Rubber Floor matting | | | | | |
| CX Dissipative Carpet tiles | | | | | |
| PX Dissipative paint | | | | | |
The Current European Standard, BS EN 61340-5-1 'Protection of Electronic Devices from Electrostatic Phenomena' is quite categorical, clear and unambiguous when it comes to describing and defining what is required from a floor in an area where ESD sensitive items are present. These floors are commonly, although incorrectly, referred to as anti static floors. A floor which allows the movement of ESD sensitive items within an EPA without additional protection, such as shielding bags, must comply with the following criteria:
The resistance to ground (Rg) of the person/footwear/floor combination must be less than 1 x 109 Ω (1 gigohm) provided any individuals' body voltage is maintained at less than 100v.
In addition to installing a floor system for appropriate ESD protection of electronic devices, the risk of electrocution is a critical safety factor which can all too easily be overlooked. Electrical hazard reduction practices should be exercised and consideration given to the nature of the work being carried out in areas where an ESD protected floor is installed – a minimum resistance value may be required for safety reasons.
SSE will always recommend that flooring within an EPA is selected to provide safe working conditions at all times. This can most effectively be achieved by choosing a floor which provides a resistance to ground (Rg) that is greater than 1 x 106 Ω (1 megohm).
With an Rg above 1 x 106 Ω and even when low resistance footwear and/or chairs are in use, any electric shock will be limited to a safe level.