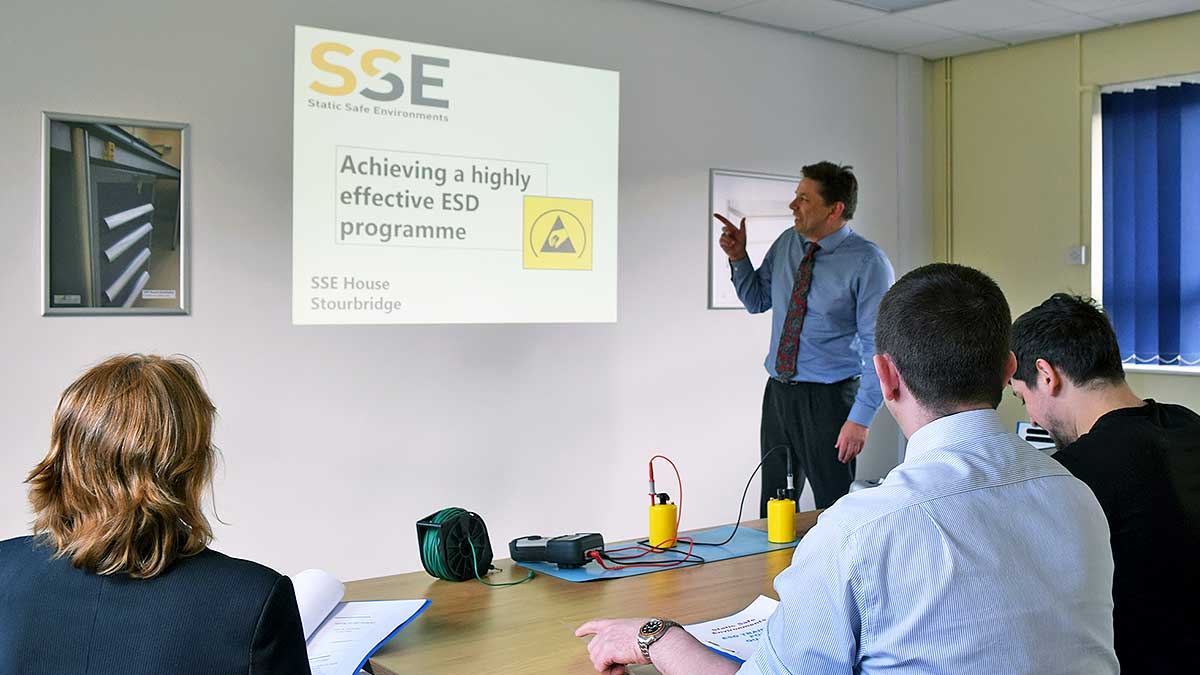 ESD Training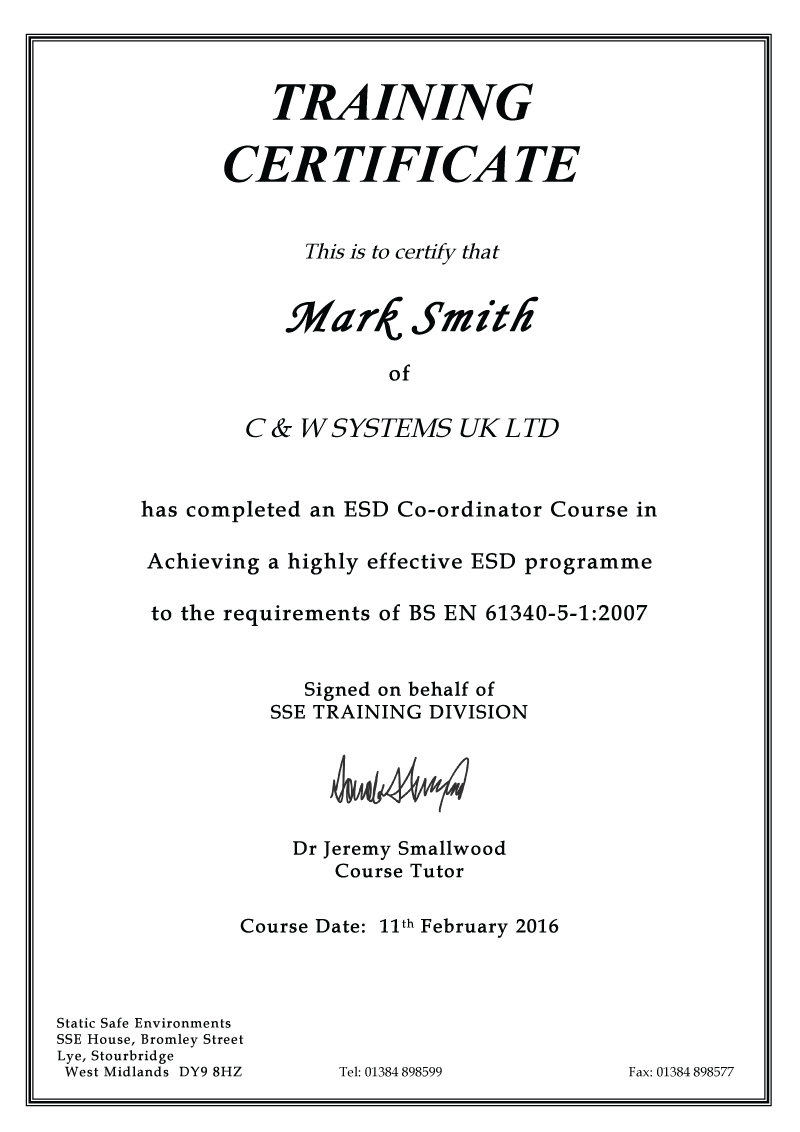 SSE has been running ESD training courses for many years and with time they have evolved and developed to keep up to date with new advances in ESD technology and the changing European and American Standards.
The SSE training courses are full of practical demonstrations and always include participation from the delegates. They avoid detailed theoretical debate and analysis and concentrate on easy and straightforward solutions to real problems.
Training can either be carried out on site or customers can make use of our in house training facilities at Static Safe Environments.
Following discussions with the customer, SSE will design a training programme taking the delegates' knowledge and experience into consideration, rather than just delivering a standard presentation.
SSE's on-site training courses (Introduction to Electrostatic Discharge) are typically designed to cater for up to 15 delegates and customers pay a rate for the course and not a rate per delegate. Delegates will receive a training pack and each delegate will be awarded a certificate on completion which can form part of ESD control programme records as evidence of training for external audits.
Because of the limited availability of top quality, practical ESD training, the demand on SSE's training services is very high and it is recommended that you contact our training co-ordinator, Sue Hancocks to discuss your requirements.
ESD awareness and training aids
SSE has a range of useful ESD awareness and training aids available to assist with informing and demonstrating the impact of electrostatic discharge.