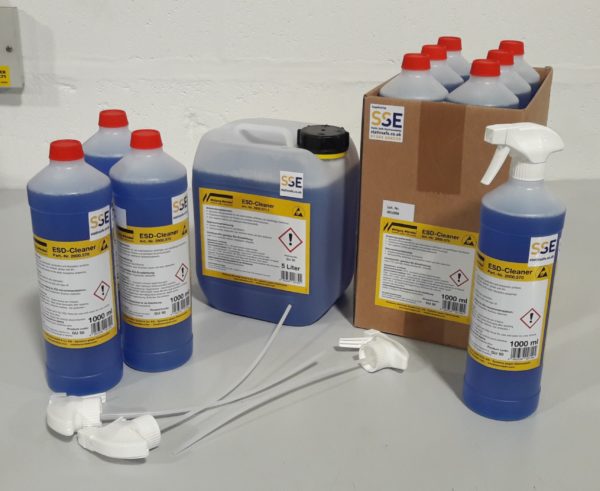 Anti-static Work Surface and Mat Cleaner
An anti-static work surface & mat cleaner and restorer for all electrostatic conductive and dissipative surfaces. Formulated especially for static sensitive environments.
It removes liquid spill stains, flux, residues, grease and dirt whilst protecting against the deterioration of the static dissipative properties of the material being cleaned.
Available in 1 litre spray bottles, cartons of 6 or 12 1 litre spray bottles and in 5 litre refill packs.
Click the e-mail sse@staticsafe.co.uk and we will send a 100ml spray bottle of cleaner for you to evaluate, free of charge.
Browser not supported
We recommend that you use the latest version of Chrome, Edge or Firefox.
Available Options: