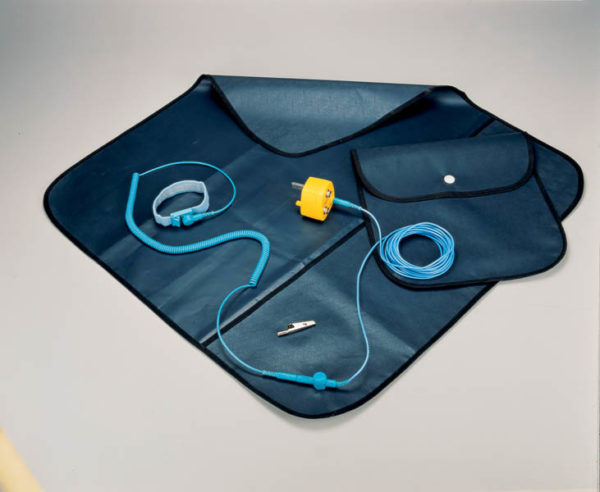 Portable ESD field service kit
A portable ESD field service kit, designed for the field service or site maintenance engineer, to create a temporary ESD protected area (EPA).
The kit comprises a 610 x 610mm static dissipative vinyl mat, two coiled leads, an earth plug and an adjustable wrist strap, supplied in a wallet.
Available in blue or red.
Browser not supported
We recommend that you use the latest version of Chrome, Edge or Firefox.
£40.00