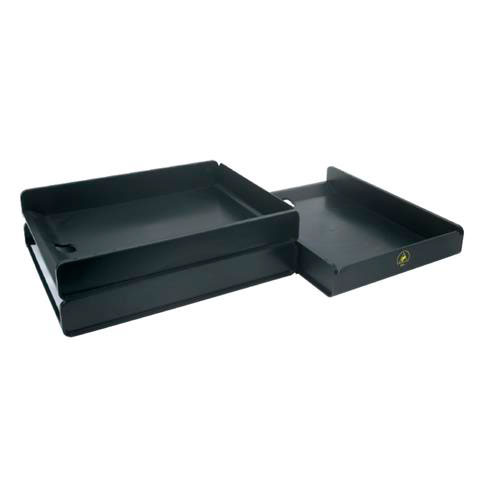 WEZ Conductive A4 Document Trays
Wez conductive A4 document trays suitable for use in an EPA.
The document trays are manufactured from conductive black polypropylene, are marked the ESD warning symbol and are stackable if required.
External dimensions: 370mm x 270mm x 57mm
Internal dimensions: 340mm x 245mm x 54mm
Browser not supported
We recommend that you use the latest version of Chrome, Edge or Firefox.
£7.90