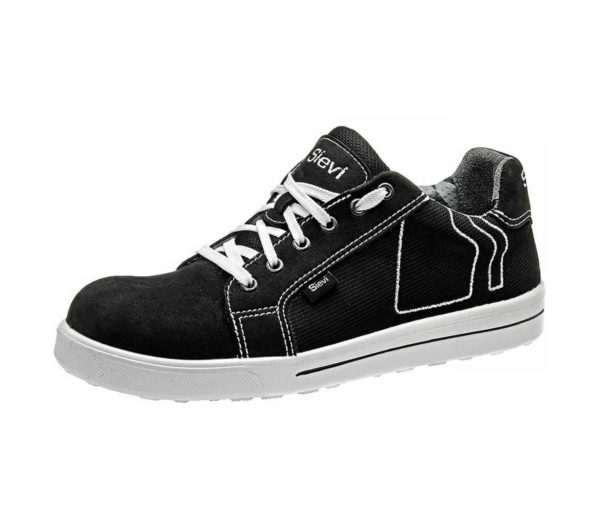 Sievi Planar 1 S3 Sporty ESD Safety Shoes with Toecap
Sievi lace up sporty safety shoe.
Sievi Planars are modern looking ESD safety shoes with toecaps. Their soles have excellent grip properties which keep your feet firmly on the ground even on challenging surfaces thanks to the new design and sole pattern. 3D-dry® lining and double-cushion Dual insoles guarantee maximum comfort.
This ESD shoe has been selected to comply with the requirements of the current standard BS 61340-5-1 and meets the recommendations for personnel grounding when used in conjunction with a suitable static dissipative floor.
Browser not supported
We recommend that you use the latest version of Chrome, Edge or Firefox.
Available Options:
Technical Specification
ESD control shoes are the optimum choice for personal grounding through a floor, with effective contact in all parts of the sole/heel area, providing a safe and controlled method of discharging body voltage.
This style is in our 'Stock Range' and hence can be returned and exchanged for different sizes or styles (subject to a carriage charge).
Shoes not selected from our 'Stock Range' cannot be returned unless the shoes are proven to be faulty.