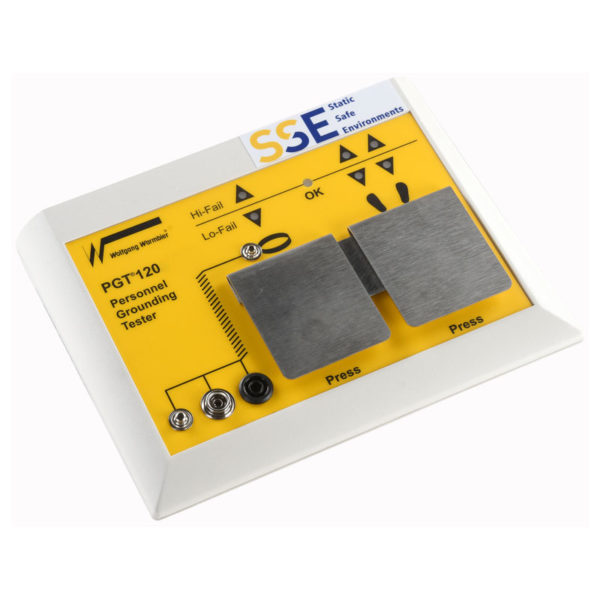 PGT120 Personnel Grounding Tester (standard unit)
The PGT120 personnel grounding tester is a simpler version of the PGT120.COM. It carries out wrist strap, right and left shoe testing simultaneously and the test result is indicated with audible and visual signals.
A relay with a dry contact provides a connection to a door or turnstile opening system if required.
Footwear-only measurement can be performed in series without the need to press the button (hands-free mode)
The PGT120 cannot be used in conjunction with any ID systems or data logging software.
Supplied with a footplate, full operating instructions, calibration certificate and UK power supply.
Browser not supported
We recommend that you use the latest version of Chrome, Edge or Firefox.
£480.00