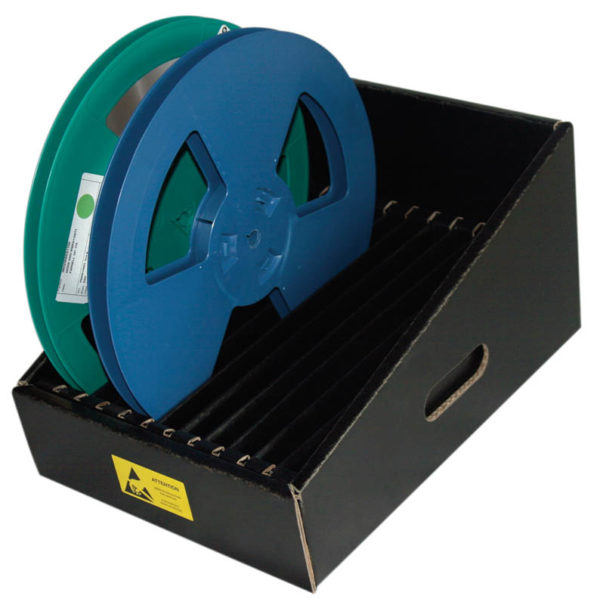 Reel Storage – Corriplast 15 Reel Holder
Reel Storage. Designed for bulk reel storage on shelves and trolleys.
Dividers are removable to create wider cells.
Two depths and three lengths for 7 and 13/15 reels.
Supplied fully assembled and ready for use.
Browser not supported
We recommend that you use the latest version of Chrome, Edge or Firefox.
Available Options:
Technical Specification
Corriplast Conductive Fluted Plastic. Reel Holder.
Front height: 93mm
Dimensions: 200mm x 385mm x 186mm. Cell Width: 18mm or 32mm
Dimensions: 200mm x 385mm x 573mm. Cell Width: 18mm or 32mm
Dimensions: 200mm x 385mm x 860mm. Cell Width: 18mm or 32mm