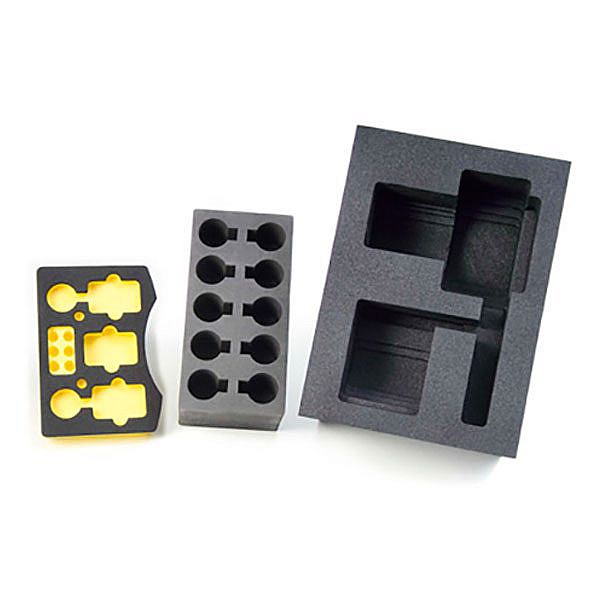 Conductive Machined Foam Inserts
Where a high level of mechanical protection is required for expensive complex assemblies, conductive machined foam provides an excellent solution. The material is a conductive EVA foam, in a range of densities. For certain applications pink antistatic stratocell machined foam is a suitable product.
A modest charge for programming is made and, to save costs, prototypes are normally machined from non-conductive foam for dimensional checking.
Our Field Sales Engineers have a wealth of experience and are available to advise on the most suitable foam specification for custom applications. Please do not hesitate to contact us.
Wez containers and lids provide an effective outer case for transport and storage.
For details of the range of Wez conductive containers refer to our polypropylene container section.
Browser not supported
We recommend that you use the latest version of Chrome, Edge or Firefox.