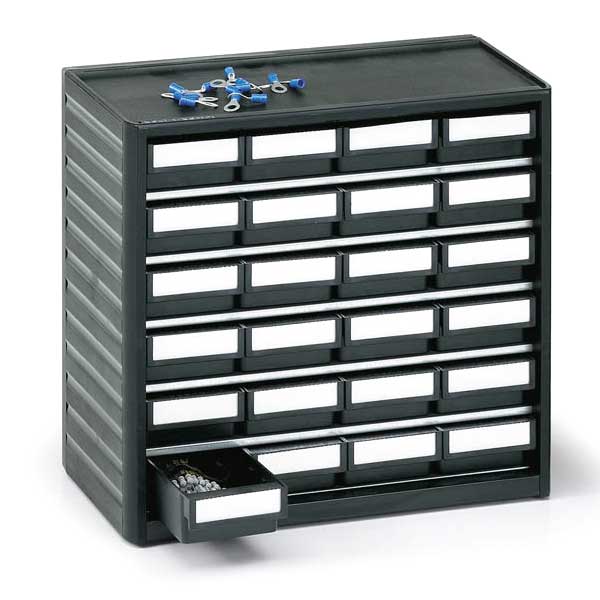 ESD Small Parts Storage Drawer Cabinets
Small Parts ESD Drawer Cabinets are ideal for storing small electronic components that are sensitive to static and need to be stored in an anti static environment. They have conductive polypropylene frames and conductive polystyrene drawers, with zinc plated steel shelves.
Drawers are available in 6 sizes, supplied with plain labels. Suitable for bench or wall mounting with the option to group on fixed racks or turntables.
Browser not supported
We recommend that you use the latest version of Chrome, Edge or Firefox.
Available Options:
Technical Specification
Cabinet sizes shown are height x width x depth.
Drawer sizes (height x width x depth)
67001: 24 drawers – 40 x 69 x 170mm
67002: 12 drawers – 62 x 92 x 170mm
67003: 48 drawers – 40 x 69 x 170mm
67004: 24 drawers – 62 x 92 x 170mm
67005: 8 drawers – 82 x 186 x 300mm
67006: 16 drawers – 82 x 92 x 300mm
67007: 8 drawers – 82 x 186 x 400mm
67008: 16 drawers – 82 x 92 x 400mm