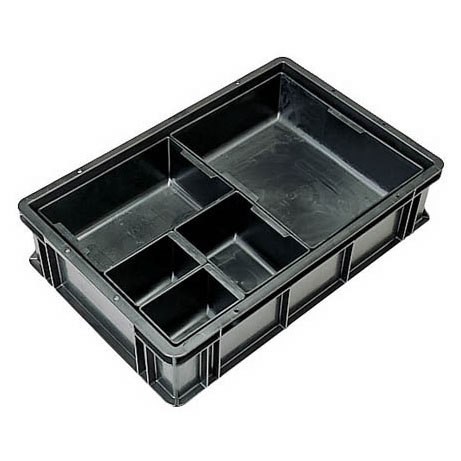 WEZ Insert Box
Container Sub Division Insert Boxes for use with 400 x 300mm and 600mm x 400mm containers, these trays can also be used independently and will inter-stack.
The image shows a 600mm x 400mm container with insert boxes.
WEZ Insert Boxes
Material: Conductive Carbon Black Polypropylene
Surface Resistance: < 10⁵ Ω
Volume Resistance: < 10⁴ Ω
Electrostatic Shielding: Max 6000 Volt
Static Decay Time: < 0.1 second
Temperature Capacity: Containers / carry cases: 80°C
Please note depending on load, product distortion may occur at 50°C
Browser not supported
We recommend that you use the latest version of Chrome, Edge or Firefox.
Available Options: