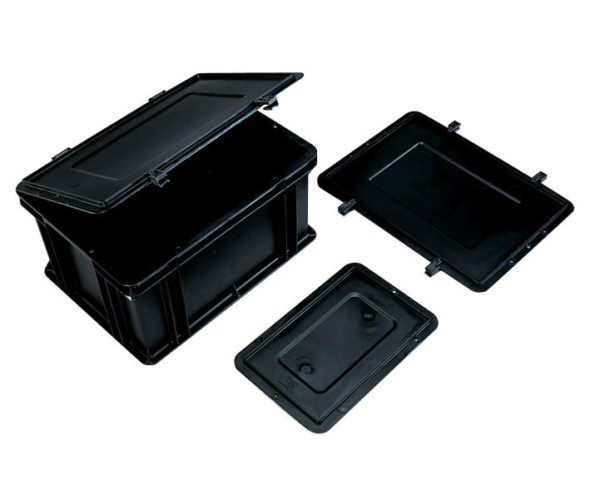 WEZ Container Box Lids
Three types of lids are available: hinged with two swing latches – with four swing latches – loose fitting.
The hinged lids can be fitted with A4 document holder to the underside.
Spare hinges, pairs of swing latches and lid seals are available.
Please don't hesitate to request a quotation.
Lids can be printed with your company logo please ask for details.
WEZ Container Box Lids
Material: Conductive Carbon Black Polypropylene
Surface Resistance: < 10⁵ Ω
Volume Resistance: < 10⁴ Ω
Electrostatic Shielding: Max 6000 Volt
Static Decay Time: < 0.1 second
Temperature Capacity: Containers / carry cases: 80°C
Please note depending on load, product distortion may occur at 50°C
Browser not supported
We recommend that you use the latest version of Chrome, Edge or Firefox.
Available Options: