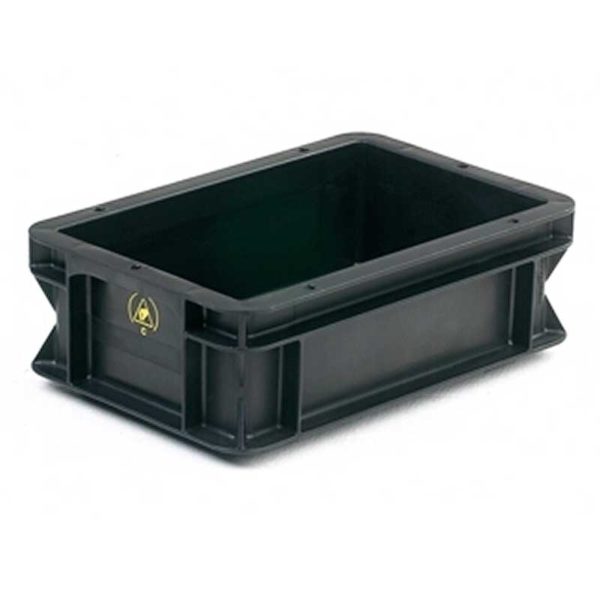 WEZ Ribbed Base Conductive Containers
Premium quality, ribbed base Wez conductive containers manufactured from conductive polypropylene. Designed for the safe storage, handling and transportation of static sensitive PCBs and other assemblies.
The injection-moulded containers from the Wez 'Blackline' range are designed for stacking onto larger or same size containers.
All containers are clearly marked with the ESD warning symbol.
Technical data can be found in 'Product Information' and accessories including loose or hinged lids, internal dividers, carrying handles, transport dollies and labels are shown on the website.
The full range of sizes of Wez ribbed base containers is available in minimum order quantities of 500.
WEZ Standard Ribbed Base Conductive Containers
Material: Conductive Carbon Black Polypropylene
Surface Resistance: < 10⁵ Ω
Volume Resistance: < 10⁴ Ω
Electrostatic Shielding: Max 6000 Volt
Static Decay Time: < 0.1 second
Temperature Capacity: Containers / carry cases: 80°C
Please note depending on load, product distortion may occur at 50°C
Browser not supported
We recommend that you use the latest version of Chrome, Edge or Firefox.
Available Options: