Kitehawke ESD Workbenches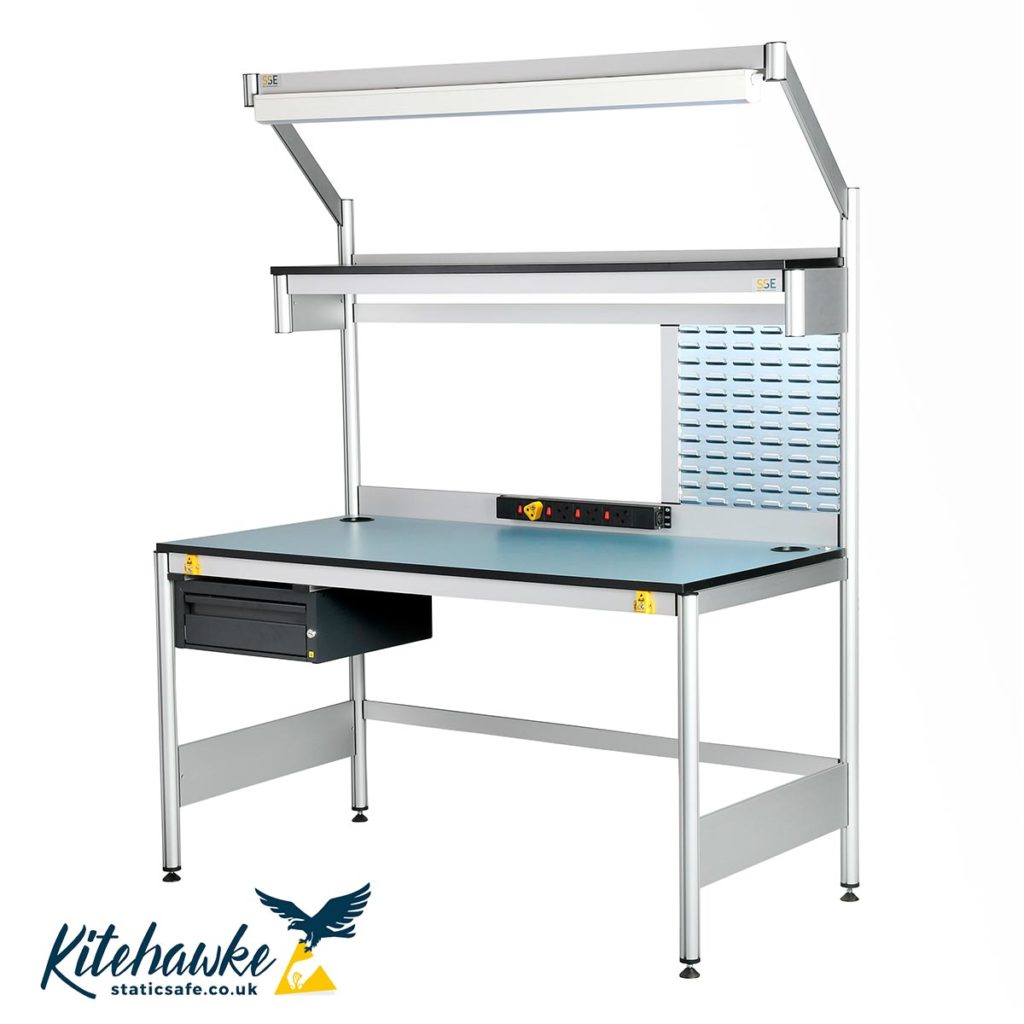 Static Safe Environments' Kitehawke ESD work benches have been designed and developed for use in hi-tech areas such as the electronics, research, medical equipment and pharmaceutical sectors, primarily to control Electrostatic Discharge (ESD).
The Kitehawke bench framework is manufactured from silver-anodised aluminium profiles to create a bench which is not only robust and light, but also distinctive and modern looking. The aluminium construction means that the framework is non-charging – ideal for preventing build-up of static charge.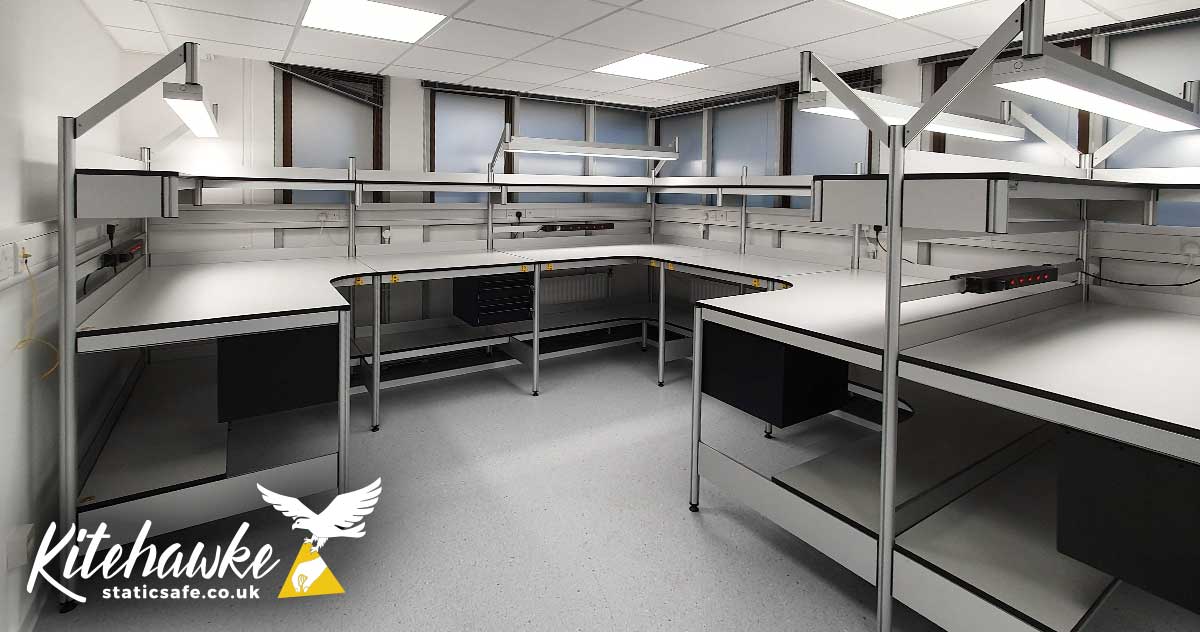 Work tops are available in either a blue or grey NeoStat® dissipative rubber or in a grey dissipative laminate, bonded onto an 18mm core with black PVC edging and balancer to the underside. Tops manufactured to different specifications can be supplied, including non-ESD tops.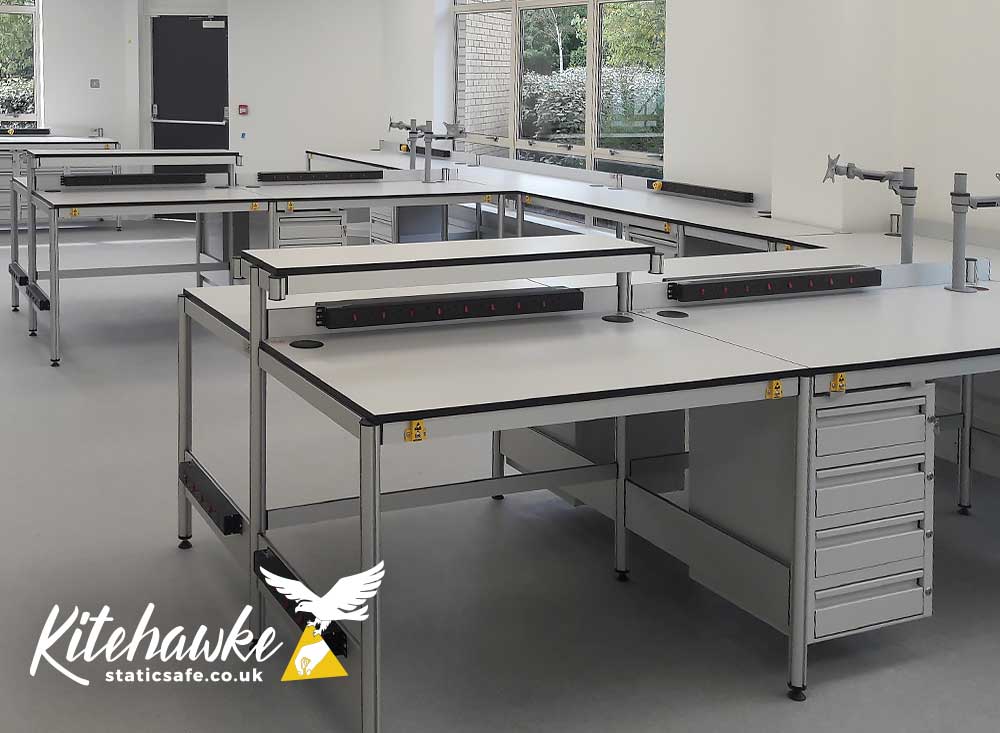 Standard Kitehawke bench module sizes are 1200, 1500 and 1800mm wide x 750 and 900mm deep x 840 and 900mm high. (Alternative sizes can also be manufactured).
The Kitehawke design means that a continuous work surface can be achieved by making use of common leg frames and single piece corner units can be achieved.
All ESD benches are supplied with a work top earth bonding point and two wrist strap points which are connected to the earth bonding point through 'wire-free' connections under the work top.
Kitehawke ESD Bench Features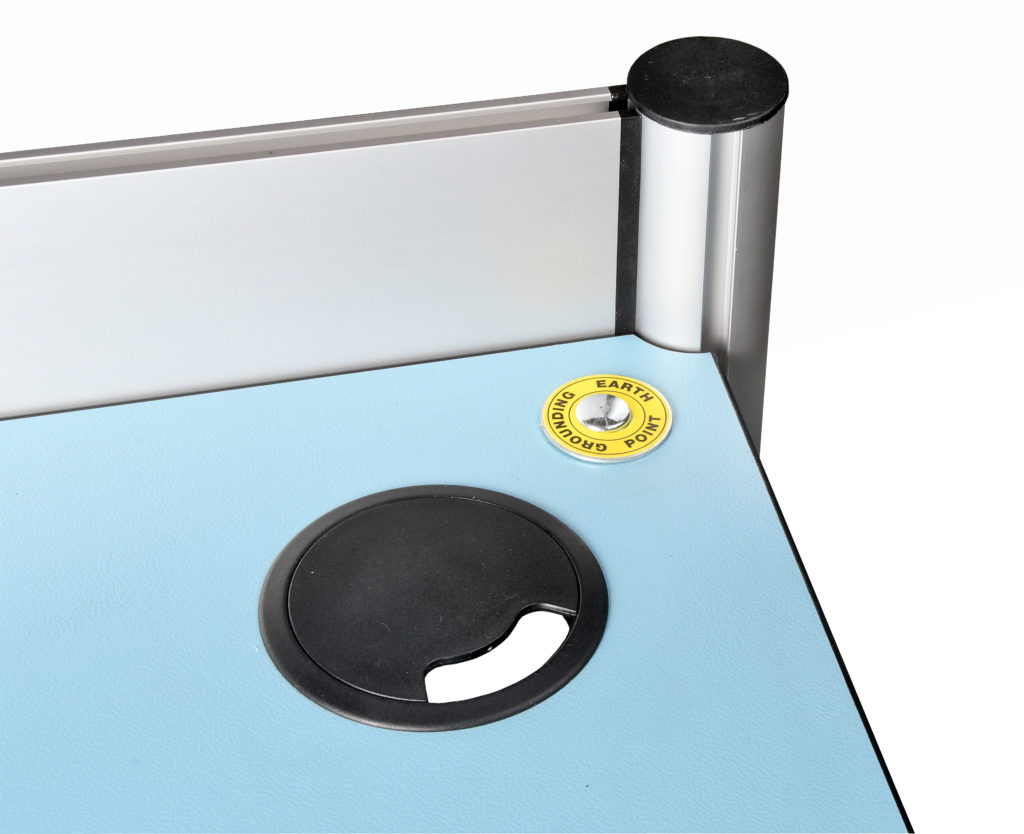 Specifically designed to control ESD
Tested for conformance to BS 61340
Manufactured at SSE
Large range of accessories
Non-charging aluminium framework
'Wire-free' ESD connection
Choice of work top materials
Modern, hi-tech appearance
Design allows for continuous runs
Single piece corner work tops
Kitehawke ESD Bench Service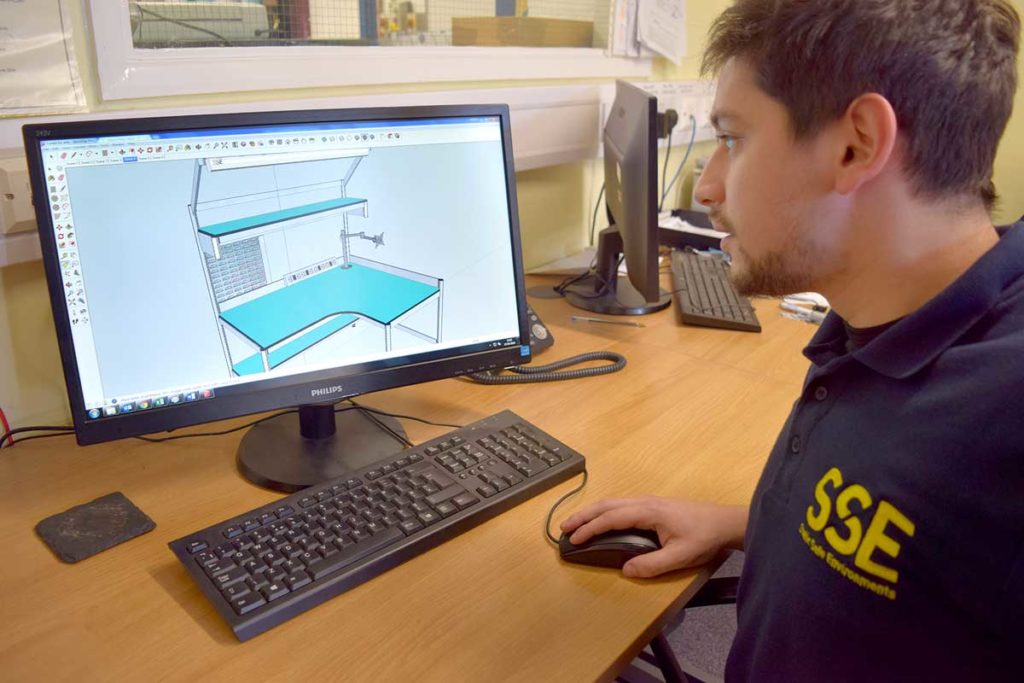 ESD advice and technical input
E-mail and phone enquiries welcomed
Site visit to discuss requirements
Bespoke design service
Drawings prepared where required
No obligation quotes
Benches ready assembled or installed on site
Installed and tested by SSE's own installers
All benches ESD tested at SSE or on site
Certificate of conformity if requested
Gallery
Standard Bench Options