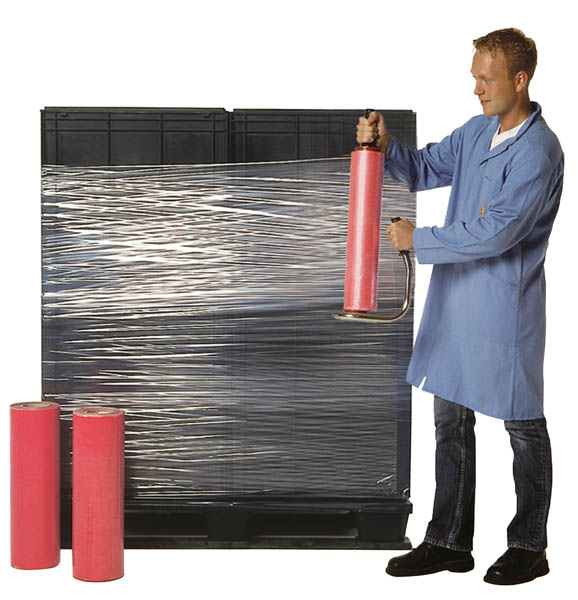 Pink static dissipative (anti-static) stretch wrap film
Stretch film designed for use within an EPA where wrapping goods with anti-static stretch film minimizes static discharge and protects from dust.
Anti-static stretch wrap has an impregnated anti-static agent which protects against the build up of charges.
With a high cling performance and tensile strength, this anti static material creates a strong, durable and electrostatic protective barrier for sensitive devices and components.
Browser not supported
We recommend that you use the latest version of Chrome, Edge or Firefox.
Available Options:
Technical Specification
Electrical Properties Typical surface resistance 1010 – 1011 Ohms