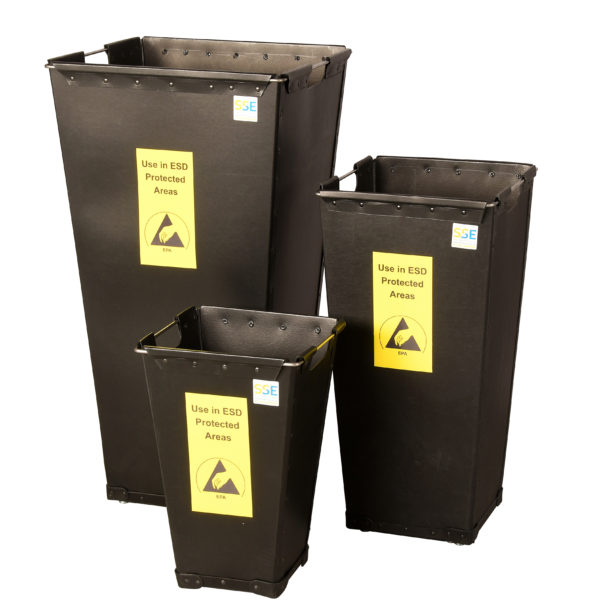 ESD Bins – Conductive Fibreboard ESD Waste Bins
Sturdy, conductive ESD waste bins designed especially for use in an EPA.
Manufactured from conductive fibreboard with a metal hoop rim for strength and reinforced corners and metal stud feet at the base.
Available in three different sizes and clearly marked with ESD warning labels.
Resistance to a groundable point Rgp: Typical values: 104 – 105 Ω
Complies with British Standard: BS EN 61340-5-1:2016 and is suitable for use in EPAs
(Dimensions shown are width x depth x height of bin)
Recommended bin liner for use with 45006 is 47044 (30 litre blue).
Recommended bin liners for use with 45005  are 47042 or 47043 (50 litre blue or 50 litre red respectively).
Recommended bin liners for use with 45004  are 47039 or 47041 (110 litre blue or 110 litre red respectively).
Browser not supported
We recommend that you use the latest version of Chrome, Edge or Firefox.
Available Options: