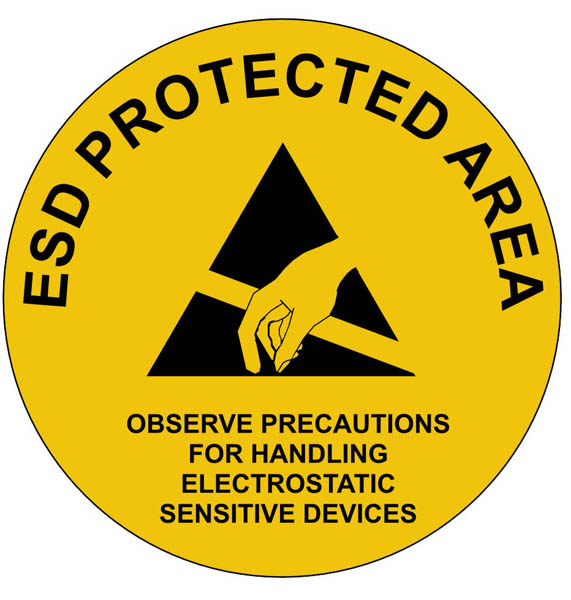 EPA Floor, Wall and Door sign 300mm diameter
300mm diameter, self-adhesive signs for use in and around electrostatic discharge protected areas.
For display either on the floor, on the wall or on doors. Supplied with with an adhesive, non-slip clear plastic overlay if used on the floor.
Browser not supported
We recommend that you use the latest version of Chrome, Edge or Firefox.
£19.50