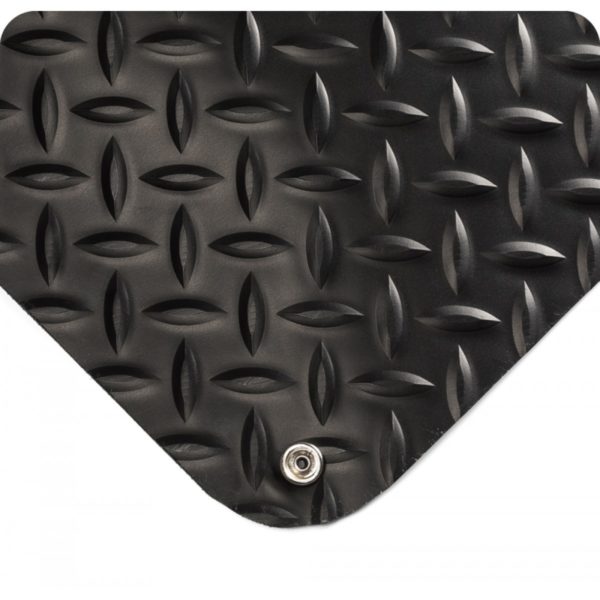 Heavy Duty Conductive Anti-Fatigue Mat
Heavy duty, conductive anti-fatigue mat, 1520mm x 910mm x 14mm thick.
The mat has 4mm diamond pattern vinyl surface with a nitrile foam base. It has tapered edges, rounded corners and is fitted with a 10mm stud to enable grounding.
Rp-p: 103-105-Ω
Rg :103-105-Ω
Browser not supported
We recommend that you use the latest version of Chrome, Edge or Firefox.
£240.00