Modular Steel ESD Bench Accessories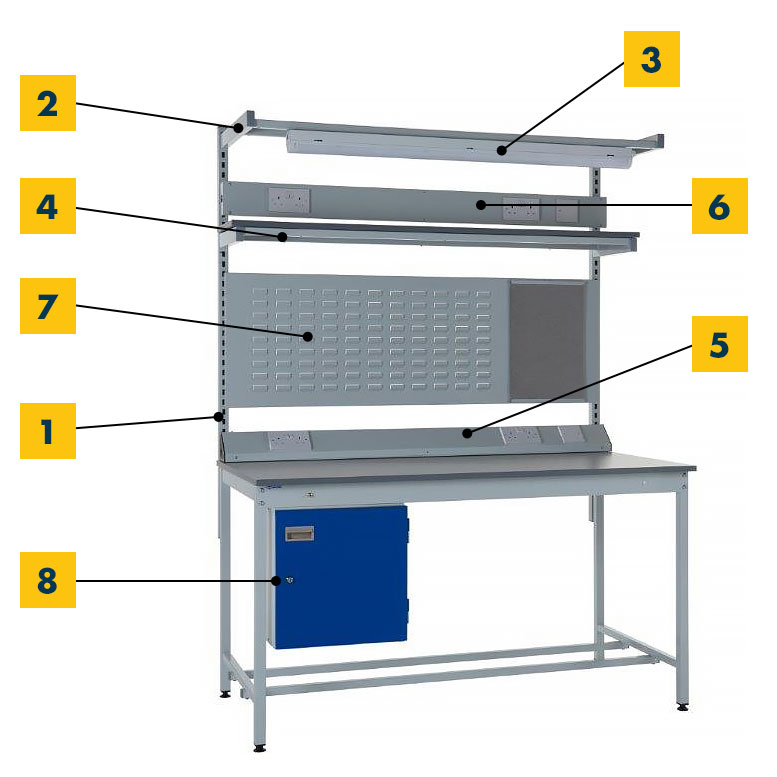 Accessories are compatible with both the leg frame and cantilever designs, are simple to fit with basic tools and can be fitted retrospectively if required.
Rear support posts are required for accessories fitted above the bench surface.
Service ducts can be sited either on the worktop or fitted to the rear support posts. The ducts are supplied with two twin 13a switched sockets and a single blank plate as standard. Worktop fitted ducts are supplied with an insulating strip to isolate the duct from the dissipative work surface.
Additional twin 13a sockets, RCB circuit breakers and data sockets can be added to the service ducts. Service ducts and lights are supplied unwired.