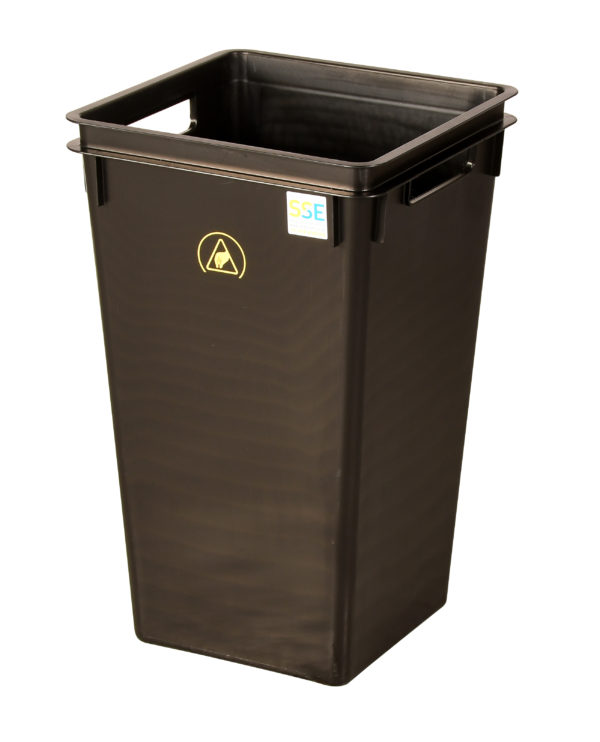 Wez Conductive Plastic Waste Bin
Wez 40 litre ESD waste bin, moulded from conductive polypropylene and clearly marked with the ESD warning symbol.
530mm high x 330mm x 330mm (235mm x 235mm at the base)
Resistance to a groundable point (Rgp): Typical values: 104 – 105 Ω
Complies with British Standard: BS EN 61340-5-1:2016 and is suitable for use in EPAs
Recommended bin liners for use with this bin are 47042 or 47043 (50 litre blue or 50 litre red respectively).
WEZ  Conductive Plastic Waste Bin – Product code: 45001
Technical Specification
Material: Conductive Carbon Black Polypropylene
Surface Resistance: < 10⁵ Ω
Volume Resistance: < 10⁴ Ω
Electrostatic Shielding: Max 6000 Volt
Static Decay Time: < 0.1 second
Browser not supported
We recommend that you use the latest version of Chrome, Edge or Firefox.
£19.50