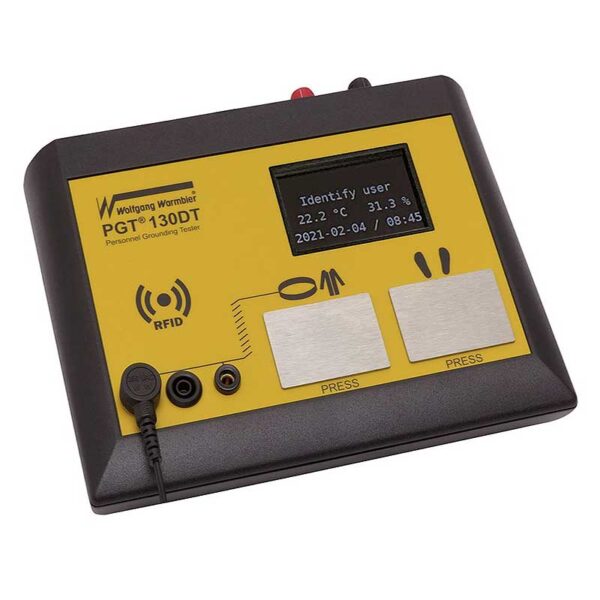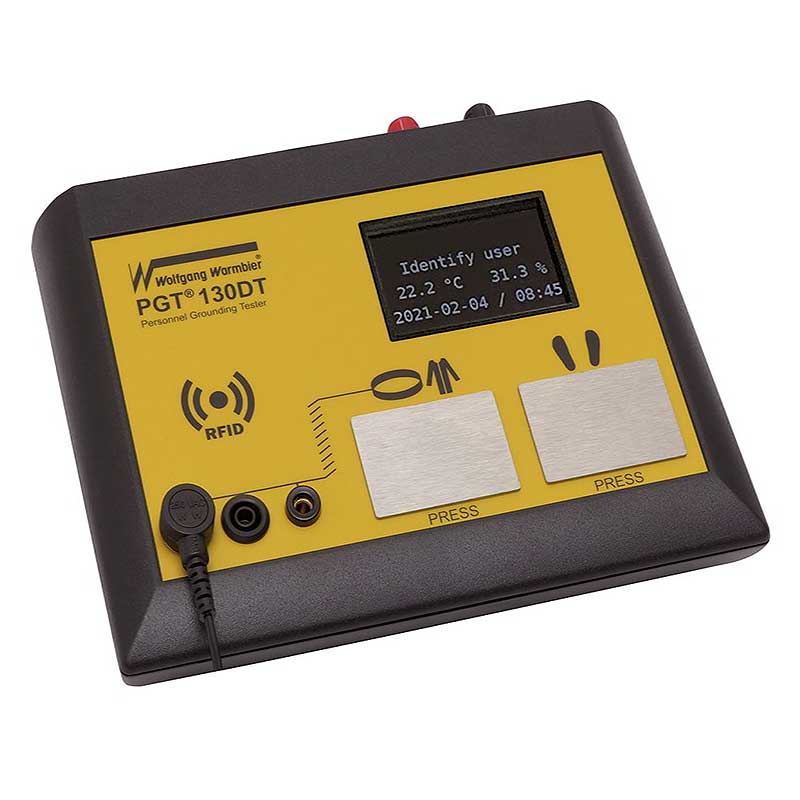 Wolfgang Warmbier PGT130DT Personnel Grounding Tester & Data Logger
The Wolfgang Warmbier PGT130DT is a high-quality wrist strap and footwear personnel grounding testing system, designed to provide access control of ESD protected areas (EPAs).
It differs from the PGT120.COM tester in that the data terminal and RFID reader is integrated within the unit itself and it features a coloured display which indicates a positive or negative result in green or red, along with the measured values.
Established and reliable technology
Accurate resistance readings
Choice of identification readers*
User-friendly data logging software
Signal lamp
Door or turnstile relay
Temperature and humidity logger
Different footwear resistance settings
* RFID reader incorporated as standard, HID proximity card reader can also be incorporated – please contact us for details
The PGT130DT tester would normally be positioned at the entrance to the EPA which is to be controlled and there is a variety of mounting options available.
Wall and bench mounts
Post mount with incorporated mat and foot plate
Freestanding test station with incorporated mat and foot plate
Calibration unit
Accessories for the PGT130DT are common with the PGT120.COM – click here for details
Browser not supported
We recommend that you use the latest version of Chrome, Edge or Firefox.
£2,575.00