Wolfgang Warmbier PGT120.COM Personnel Grounding Tester & Data Logger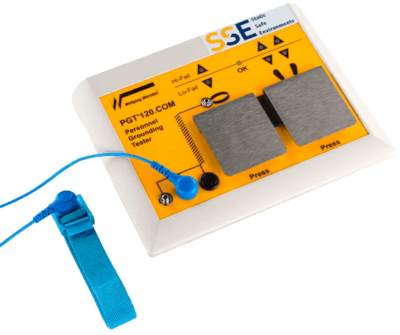 The PGT120.COM is a high quality wrist strap and footwear personnel grounding testing system, designed to provide access control of ESD protected areas (EPAs).
In its simplest form, the PGT120.COM will accurately test footwear and wrist straps with audible and visual signals indicating test results. A successful test result activates a relay contact, which can be used to permit access through a door or turnstile.
In addition, a range of accessories is available allowing the PGT120.COM system to be used in conjunction with differing types of identification reader, logging the test data through the user-friendly PGT120 software.

Established and reliable technology
Accurate resistance readings
Choice of identification readers*
User-friendly data logging software
Signal lamp
Door or turnstile relay
Label printer for visitor identification
Temperature and humidity logger
Different footwear resistance settings
* RFID reader incorporated as standard, HID proximity card reader can also be incorporated – please contact us for details
The PGT120.COM tester would normally be positioned at the entrance to the EPA which is to be controlled and there is a variety of mounting options available
Wall and bench mounts
Post mount with incorporated mat and foot plate
Freestanding test station with incorporated mat and foot plate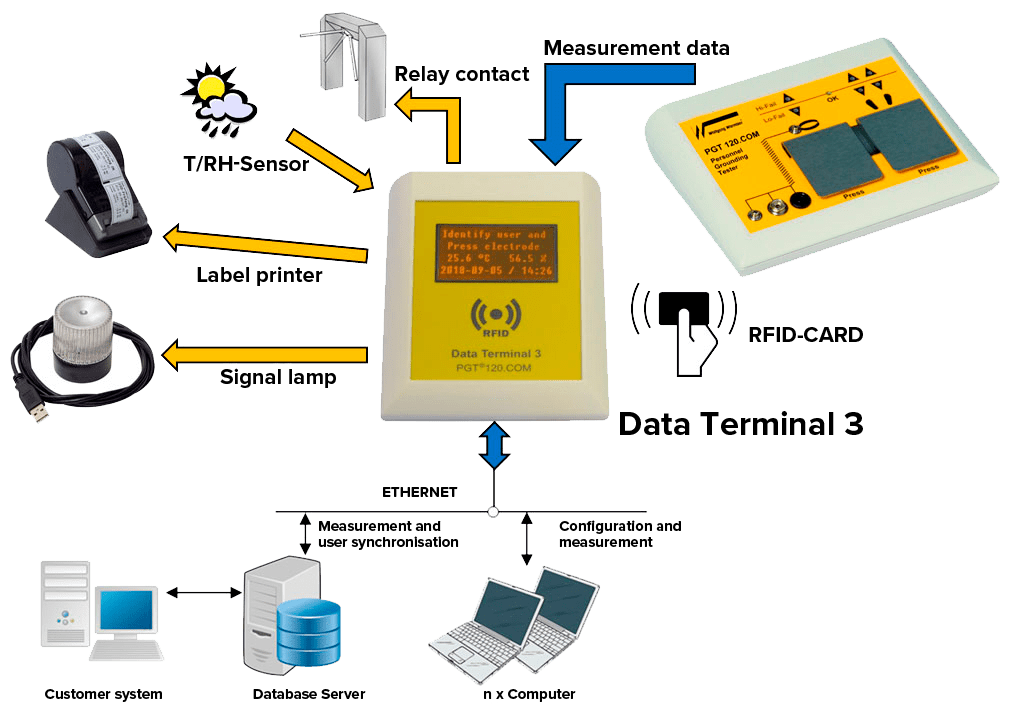 Visit our ESD showroom in Stourbridge for a demonstration of the PGT120.COM Personnel Grounding Tester System in action. We can demonstrate the Tester in operation, how easily the test data can be logged, how existing identification RFIDs are read by the PGT120.COM card reader as well as answer your specific questions.
Please contact us to arrange a visit.