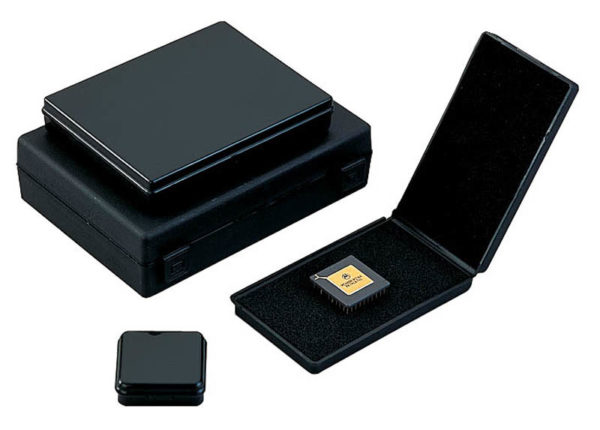 Conductive Boxes with Hinged Lids
Conductive Component Boxes.
A range of boxes made from conductive polypropylene, ideal for the storage and transport of small static sensitive components and assemblies.
Available in a variety of sizes and lid configurations, as empty boxes or supplied fitted with high and/or low density foam. These prices are for the box and excludes foam.
A variety of foam specifications is available – please ask for a quotation.
This product is subject to a minimum order quantity and cannot be purchased online. Please contact us for details.
Browser not supported
We recommend that you use the latest version of Chrome, Edge or Firefox.
Available Options: