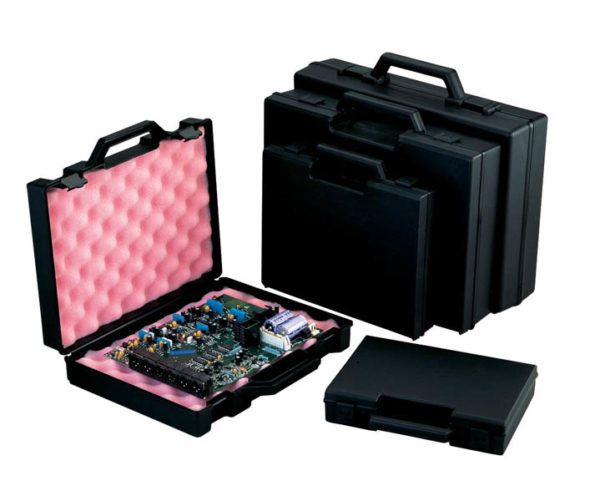 Transit Case
Conductive Transit Cases.
A comprehensive range of conductive polypropylene cases with a hinged lid, snap fasteners and a carrying handle.
Can be supplied empty or with custom foam.
This product is subject to a minimum order quantity and cannot be purchased online. Please contact us for details.
Browser not supported
We recommend that you use the latest version of Chrome, Edge or Firefox.
Available Options:
Technical Specification
External Dimensions: 227mm x 190mm x 47mm. Useable Internal Dimensions: 220mm x 140mm x 40mm
External Dimensions: 268mm x 230mm x 52mm. Useable Internal Dimensions: 260mm x 183mm x 45mm
External Dimensions: 306mm x 260mm x 75mm. Useable Internal Dimensions: 300mm x 220mm x 72mm
External Dimensions: 380mm x 320mm x 80mm. Useable Internal Dimensions: 375mm x 270mm x 75mm