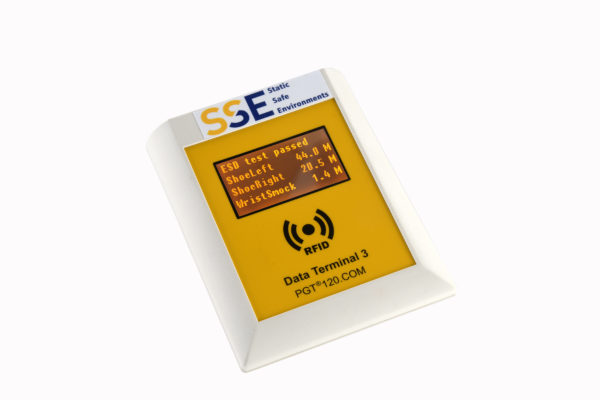 Data Terminal 3 for PGT120.COM with integrated display and card reader
The Data Terminal 3 records the measurement data of the PGT120.COM tester and incorporates a card reader and screen which displays the test result of each user. Measurement data is ready to process after a few seconds and is stored for 30 days.
Data is logged through the PGT120 software and multiple testers can be networked.
Door or turnstile controls, signal lamps, label printers and temperature and humidity sensors can be connected via the Data Terminal 3.
Supplied with full operating instructions, calibration certificate and UK power supply.
Browser not supported
We recommend that you use the latest version of Chrome, Edge or Firefox.
£1,150.00