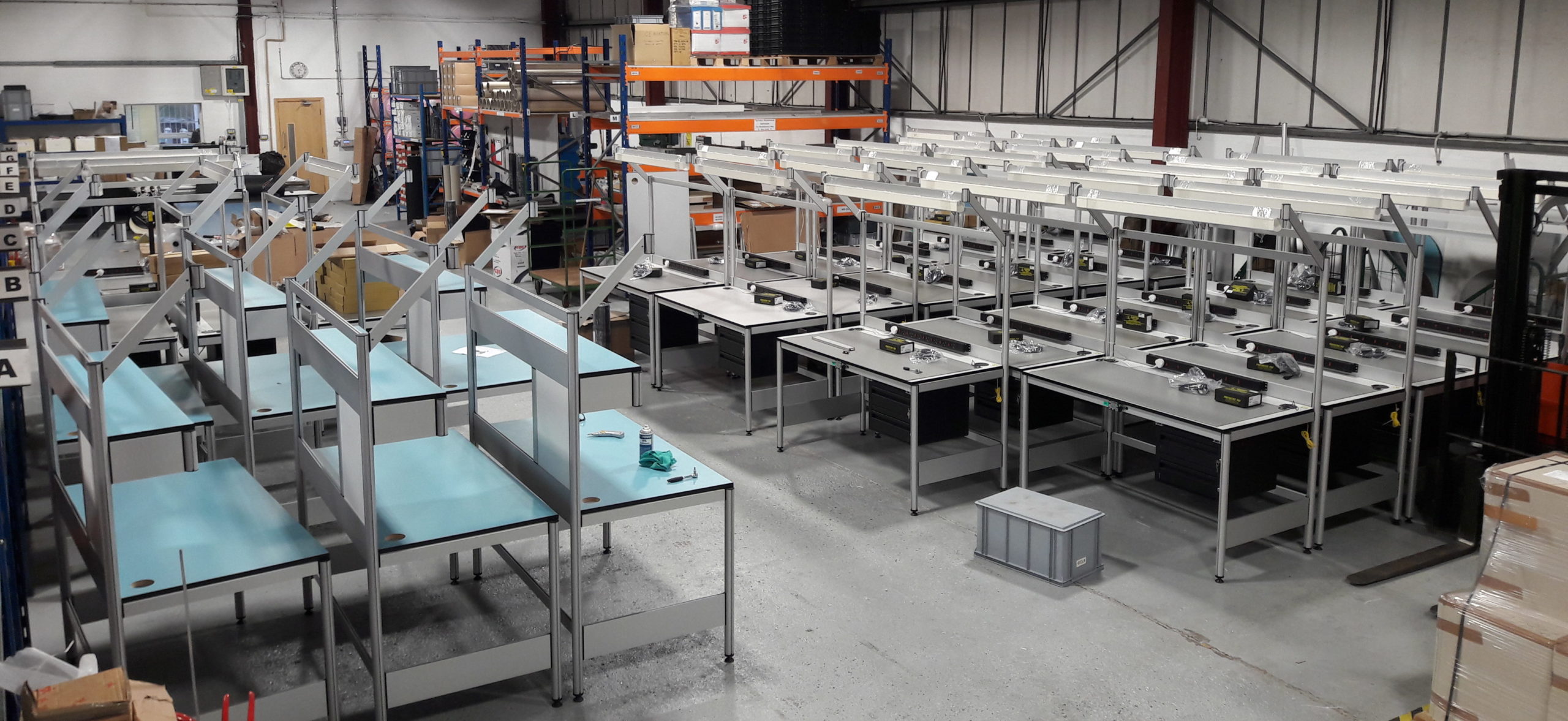 December has been a busy month for the 'APS' aluminium bench department at SSE, with over a hundred benches being despatched from the factory during the month. These will be the last of the class of 2017…
Each of the grey topped benches in the picture has a NeoStat® dissipative rubber mat loose laid on the bench surface. The mats are connected to a continuous monitor so that an audible alarm sounds if the connection to earth between either the mat or the operator is broken.  The customer specified overhead LED lighting, pre-wired power distribution units and conductive drawer units – all visible in the picture.
The benches in the foreground have NeoStat® tops, identical material to the grey mats albeit bonded to the work surface and…  blue! The benches will also have overhead LED lighting, drawers and power distribution units as well as an overhead shelf and louvred panel.
All the benches shown here are freestanding units. However, the design of 'APS' enables us to create runs of benches, using common framework to provide a continuous work surface. Single piece corner units are manufactured as a standard product.
Call us on 01384 898 599 for more information on our ESD benches.