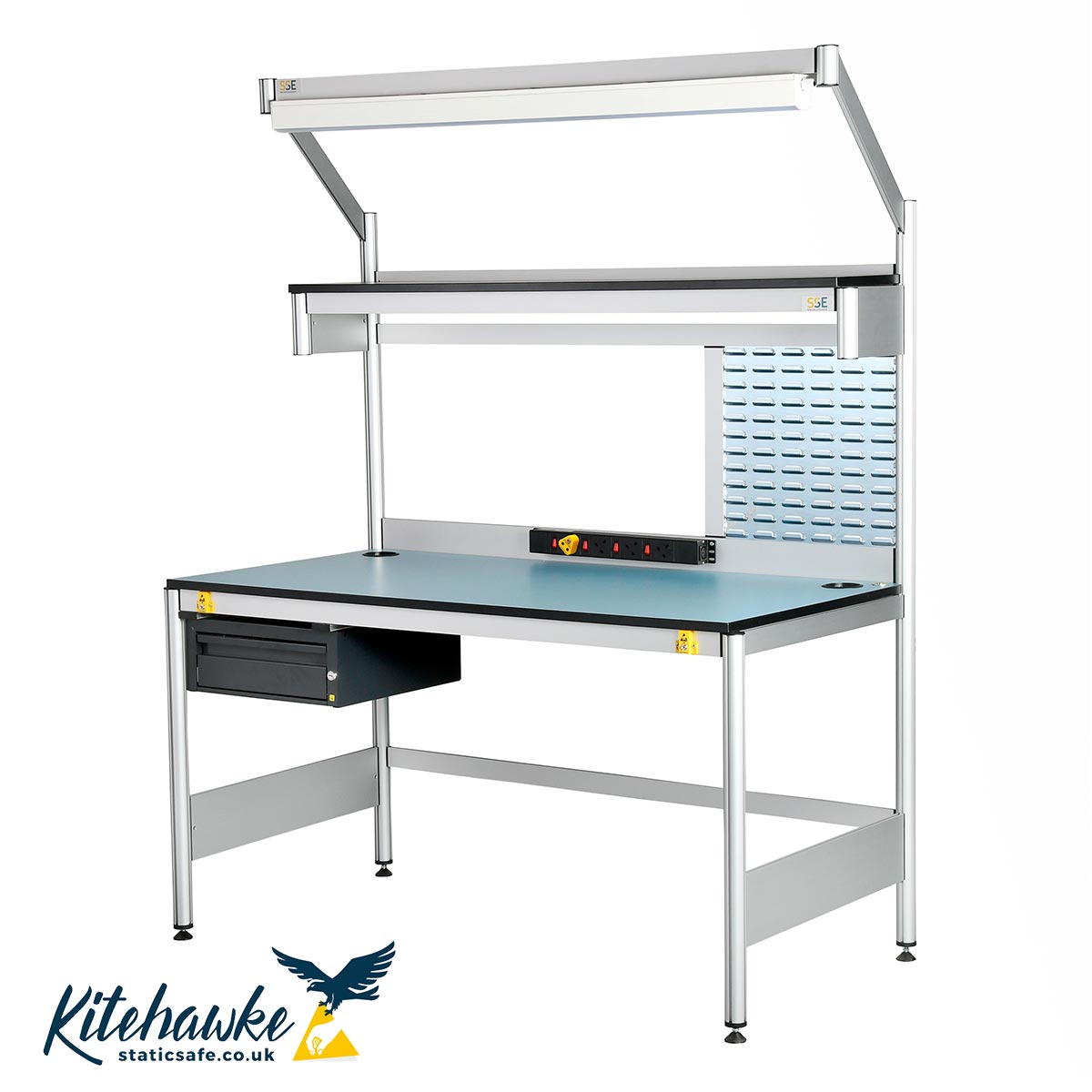 We've been manufacturing our own ESD benches for 20 years now. We gave our bench range the name Adaptable Production System which didn't take long to become 'APS'.
'APS' benches are now used in hundreds of companies throughout the UK and, whilst the basic design has stood the test of time and remains largely unchanged, over time we've incorporated small improvements  and added to the accessories available.
Our latest addition is a new name – the Kitehawke ESD bench range. The 'Hawke' bit is a nod the founder of SSE and original designer of the bench, Dave Hawkes, whilst the 'Kite' bit is a family name of another SSE founder, in a convoluted sort of way.
The Kitehawke – or 'APS' – ESD workbench was designed specifically to control electrostatic discharge in the workplace and is not merely a regular industrial bench, adapted for ESD use. The aluminium framework is non-charging as well as the under-bench storage accessories which are finished in a conductive powder coat. Wrist straps connections to the grounding point are wire-free, keeping loose ESD wiring to a minimum. All our dissipative tops are precision machined meaning that the benches can be linked with a seamless work surface – single piece corner units can also be achieved.
Whether your Kitehawke benches are built and delivered from our works at SSE or installed by us at your site, all our benches are tested for ESD conformity and a certificate issued, if requested.
Click here for details of our Kitehawke – or 'APS' – ESD bench service.