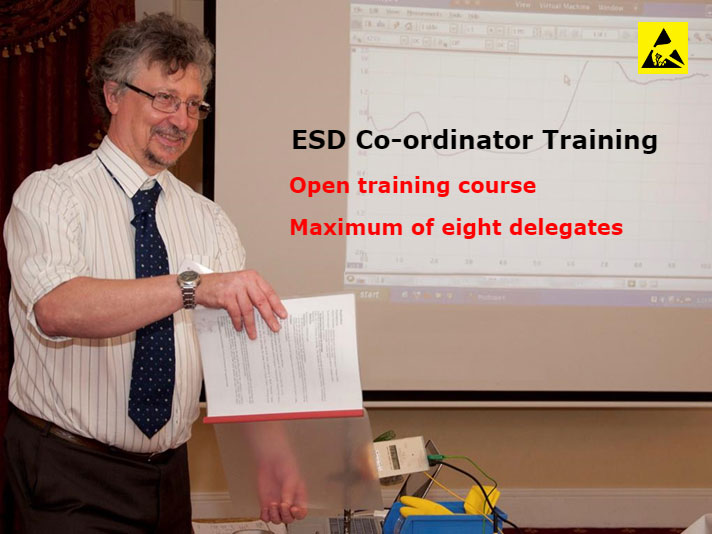 Our next ESD Co-ordinator training course roadshow takes place at the Oxford Hilton Hotel on Thursday 14th September 2023 and as of 07.09.23, we have one delegate space available.
This is an opportunity to receive a full day's training by the UK's foremost expert on ESD in the workplace, Dr Jeremy Smallwood – sharing the cost with a maximum of seven other delegates as you train.
The course is designed to ensure that the co-ordinator has a thorough ESD technical knowledge, knows how to use measuring equipment, interpret the results obtained and has the correct information to make sure the control programme is maintained and enforced. Because the course includes ESD demonstrations by Jeremy, practical hands-on experience for delegates and opportunities to ask questions of Jeremy, the course is strictly limited to a maximum eight delegates. Early booking is recommended as available places are always limited.
The course takes place at the Oxford Hilton Hotel, just off the M40 near Thame. Refreshments throughout the day and a restaurant lunch is included in the cost of £795.
How to book:
Contact us by phone on 01384 898599 or e-mail sse@staticsafe.co.uk to book your place on the course or for more details of the course content