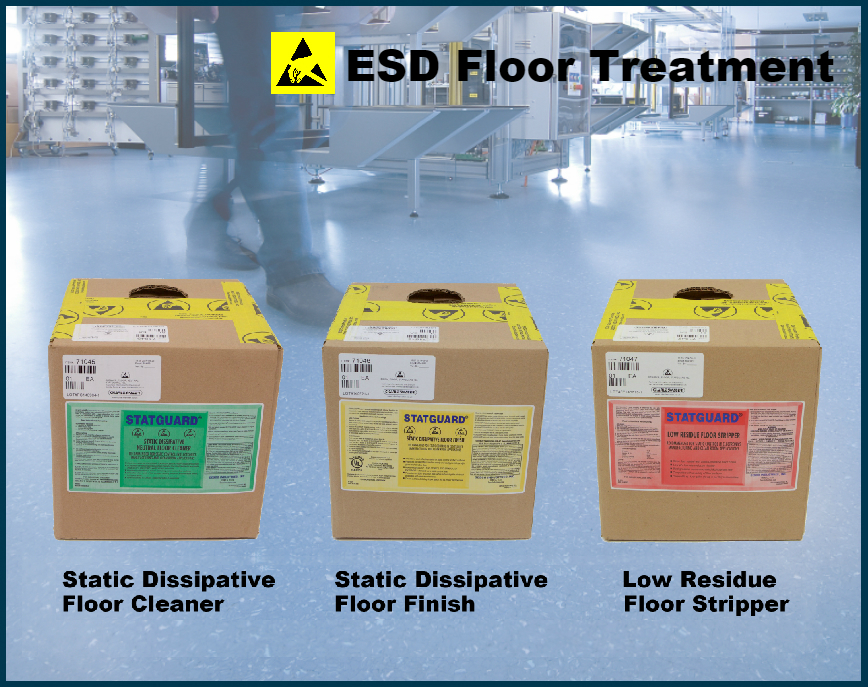 During the winter, ESD floors inevitably need more frequent cleaning in order to maintain their dissipative properties. (As a guide, weekly cleaning is recommended for moderate to heavy traffic and fortnightly or monthly for lighter traffic).
Statguard® ESD floor cleaning products have been keeping EPA floors clean for many years and are established best sellers in the electronics sector. They are formulated not only to clean ESD floors, but also to enhance and maintain the dissipative properties of the floor as well. Full details of the products, instructions for application and comprehensive tech specs are on our website.
All three Statguard® products are available from us for next day delivery. If you'd like a free sample of any of the products to to test them on your floor, simply e-mail us or give us a call and we'll pop one in the post for you.
Statguard® is just one of a range of products we feature in our 'Next Day' ESD product catalogue – e-mail or phone us with your address and we'll post you a copy.