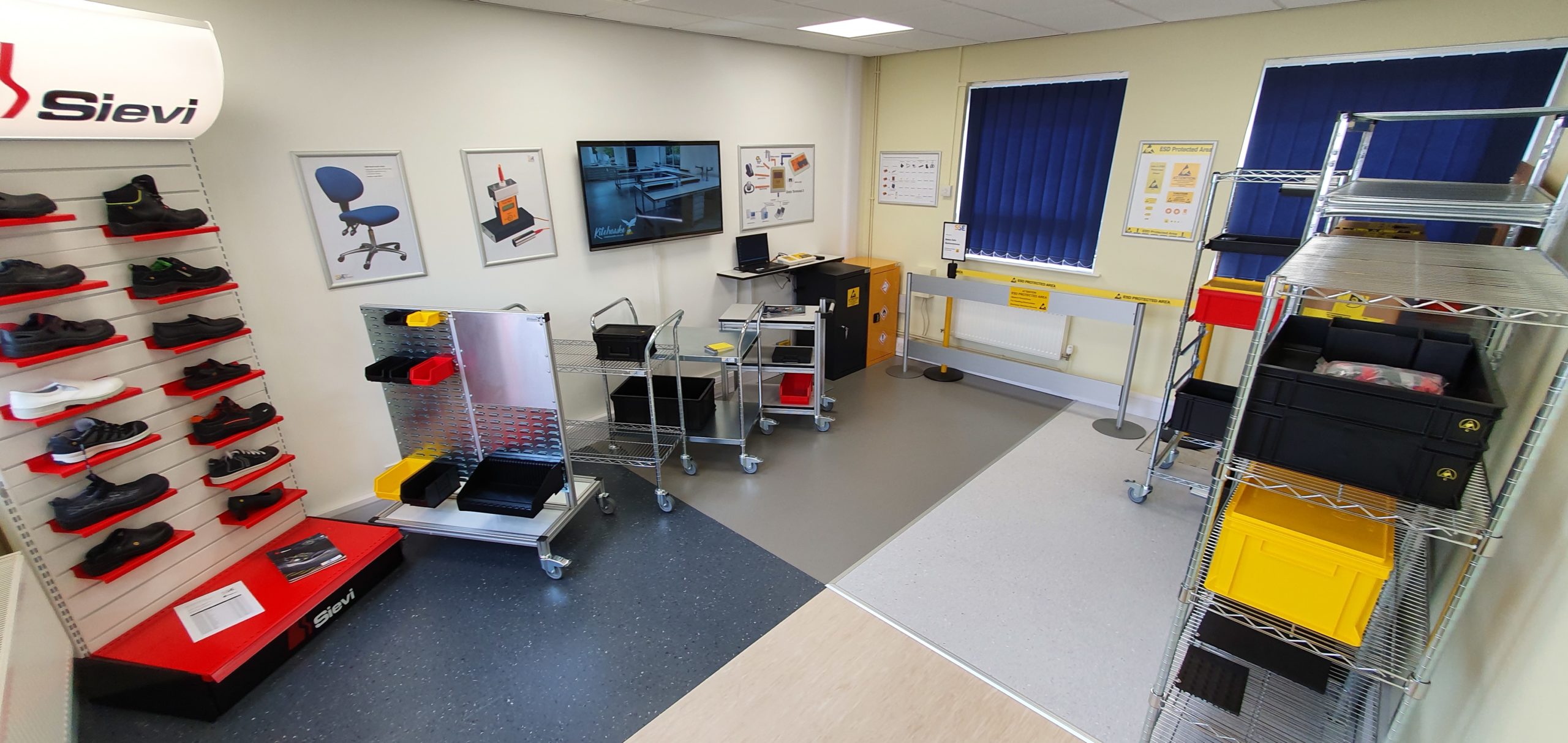 We now have six different types of ESD floor installed in our showroom and demo area located at our HQ in Stourbridge in the West Midlands.
Each of the flooring types has been installed exactly as they would be on site – laid on copper grid, with conductive adhesive and connected to earth at an earth test/bonding point. This allows showroom visitors to compare both the finish and ESD performance of the different floor materials.
In the showroom we also have a Kitehawke ESD bench installation with examples of the accessories we offer on Kitehawke benches including different dissipative work surfaces, LED lighting, different storage options, shelves, power distribution units, monitor arms etc.
There is a networked PGT120.COM personnel grounding tester and data logger to demonstrate personnel grounding tests and how simply the data from the tests is logged. As well as the data logger, we also have a demo model of our new continuous workstation and mat monitor for customers to trial.
Also available to view are ESD trolleys, shelving, shoes, garments, bins, containers and many of the items typically required in an EPA.
Please contact us to arrange a visit and to let us know if there are particular products or services you want to see.