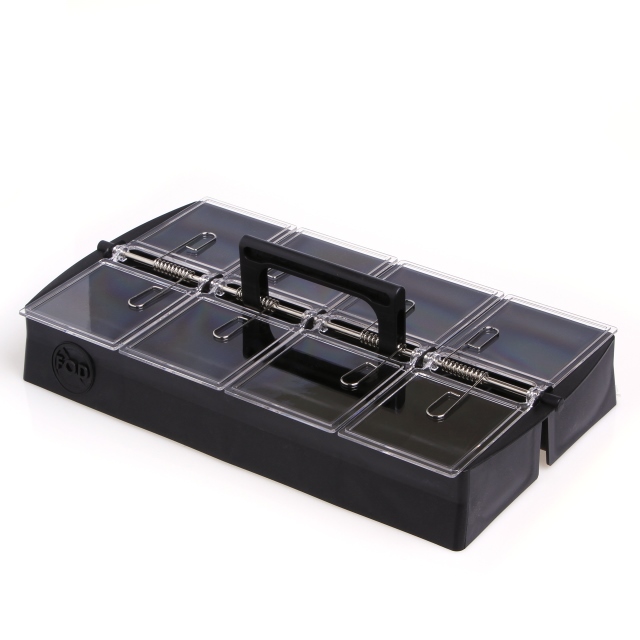 FOD – or 'Foreign Object Debris' – is a term commonly used in the aviation and aerospace industry. Typically it refers to any alien item or substance that could find its way into, and potentially cause damage to, an aircraft engine. This 'debris' often originates during the manufacture or service of aircraft engines whereby small items used in the process inadvertently get 'left behind'.
Strict traceability of items used in the process is one of the ways FOD is controlled and, at the request of a customer in the aviation sector, we designed and manufactured what we dubbed the 'FOD Box'. It is a small parts organiser with a conductive black plastic base incorporating eight compartments each with a spring loaded, clear plastic lid to ensure that the contents of each compartment are contained but remain visible.
The FOD Box is a very useful storage tool in any industry, especially in electronics. The compartments themselves are conductive and, with a coating of antistat to the lids, FOD Boxes can be safely used within an EPA.
Contact us for more details or if you'd like a sample to evaluate – FOD Boxes are now available at £14.95 (previously £21.95) while our stocks last.