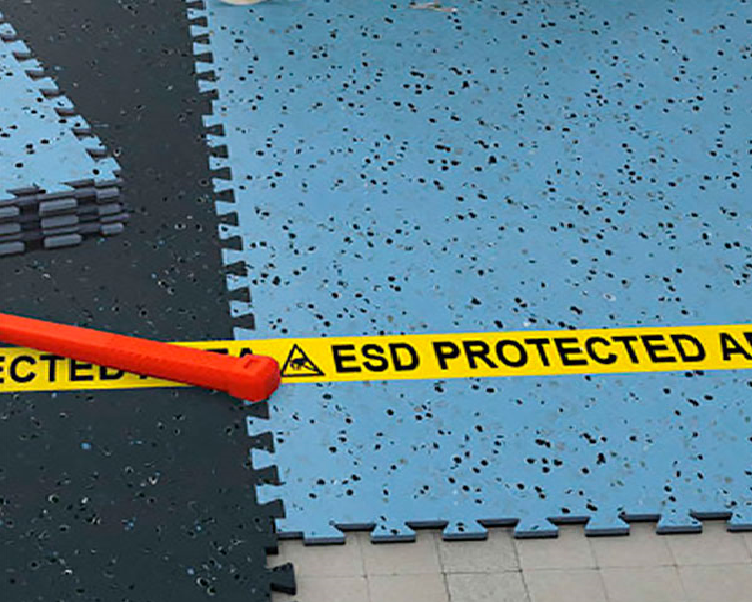 Added to our flooring product range is a premium quality, interlocking vinyl ESD tile which we've tested extensively to satisfy ourselves that it offers consistent ESD performance, comparable to a permanent dissipative floor installation. In addition to our new NeoStat® VXI interlocking and existing NeoStat® VXT dissipative vinyl tiles, we have also recently sourced and tested a dissipative vinyl in sheet form, ideal for fitting in laboratories, hospitals, cleanrooms and sites where regular cleaning is required.
We have been installing dissipative floors since the 1970s for customers involved in the electronics and associated sectors. We use the experience gained to recommend and install only what we consider to be the most appropriate flooring material for the job, given the ESD requirements of the customer, the existing condition of the floor and the sort of traffic envisaged.
Contact us and one of our flooring experts will visit site, establish your requirements, recommend the most appropriate flooring material and advise on any preparation that may be required on your existing floor slab. It will be our own installation team who will fit your floor and, once installed, our engineer will return to site test the floor and issue you a certificate to confirm its conformance to BS EN 61340-5-1.