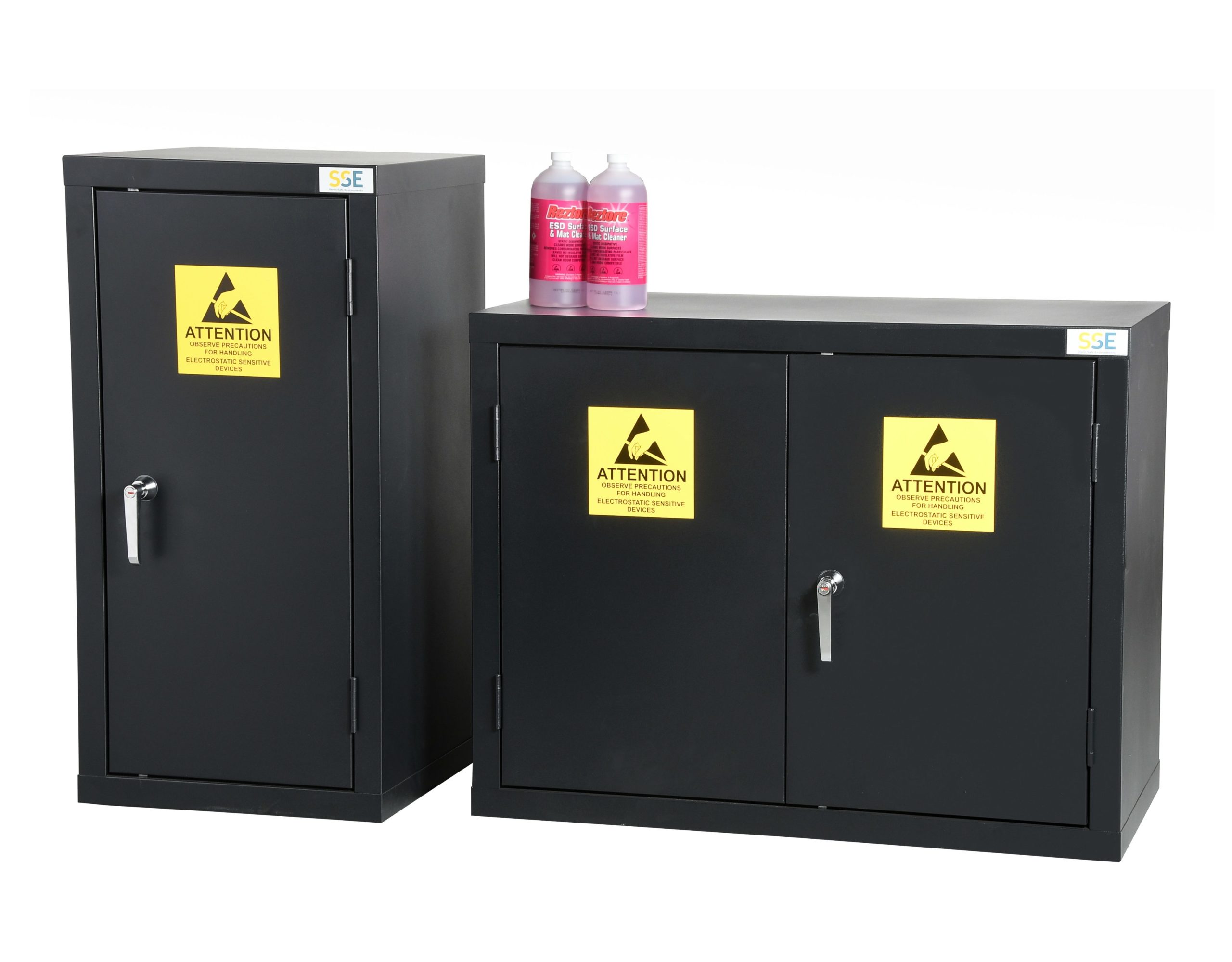 It has long been accepted practice to store static sensitive products on conductive, grounded shelving. SSE can now offer a brand new range of secure storage cupboards specifically for use in an EPA or where the storage of static sensitive items needs to be controlled.
The standard powder coat finish applied to most steel storage cupboards is insulative, meaning static charges could possibly build up. SSE's brand new cupboards have a conductive, powder-coated finish to prevent the build-up of any static charge and provide secure storage for static sensitive items. The prominent warning signs on the cupboard doors alert users for the need to observe ESD precautions.
The cupboards have adjustable shelves, lockable doors with chrome handles and come in a range of sizes. The 710mm high cupboard is designed to fit under most workbenches whilst the 915mm high cupboards can also provide a useful work surface.
Click here for details of the prices and sizes of this brand new addition to our ESD storage and handling range.