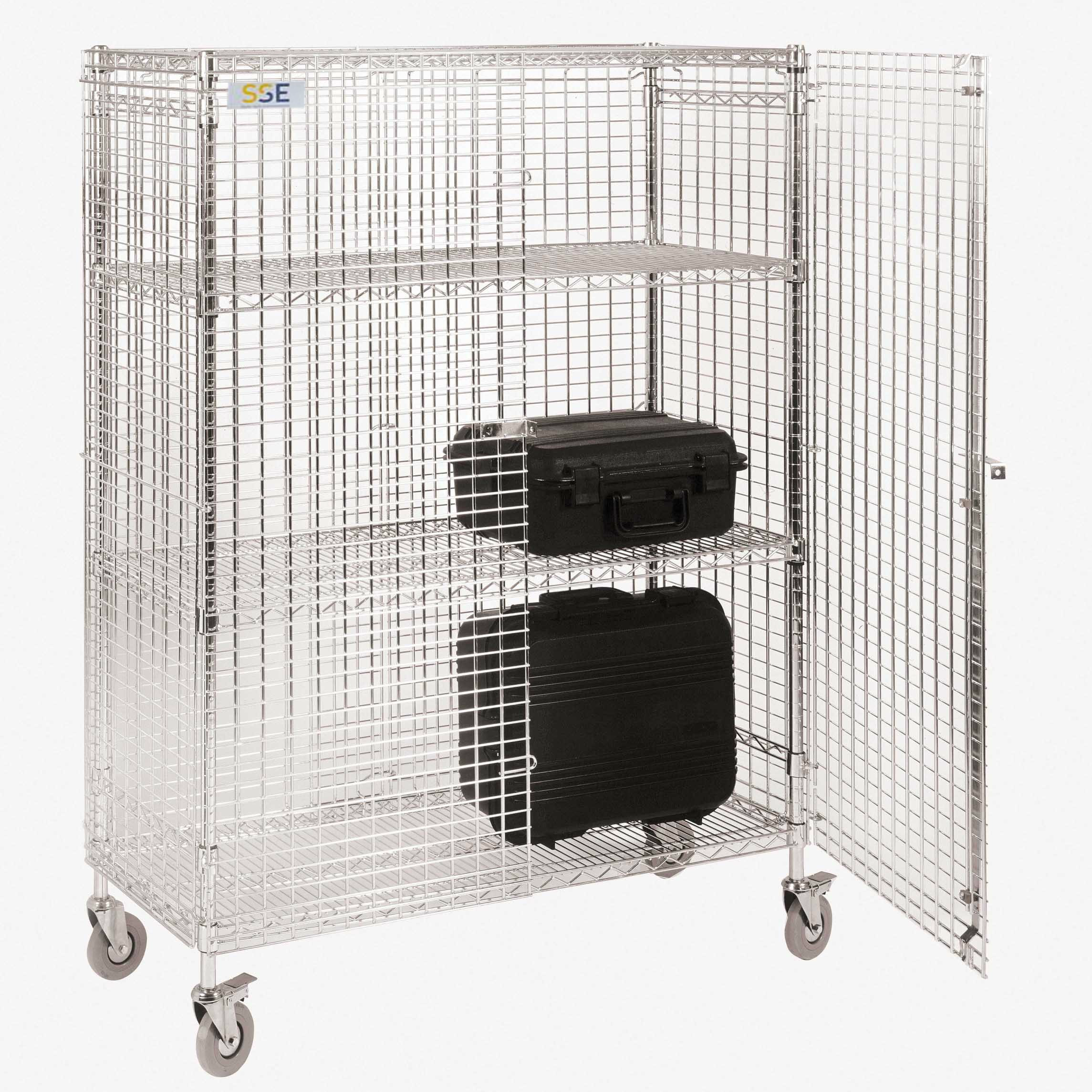 Out of sight can often mean out of mind, so that an item stored away in a locked cupboard or room for whatever reason can easily become forgotten about…
SSE's new range of secure mesh cages enables items to be kept securely under lock and key, but at the same time highly visible so that items stored do not disappear from a company's 'radar'.
Finished in hard wearing polished nickel chrome, all our cages are delivered ready assembled for immediate use either with conductive feet and castors for use in an EPA, or with standard feet and castors if the cage doesn't require grounding. (Because of delivery considerations, the mobile cages are supplied with the castors loose, for fitting on site).
The cages are available in two standard widths and come with either two, three or four shelf levels as standard. Each shelf in the static cage has a capacity of 300kg (UDL) and the mobile cage has an overall capacity of 300kg.
Click here for more information about ESD mesh security cages.